4 Energy Stock Stories to Fuel Investment Chatter
Royal Dutch Shell (NYSE:RDSA): Closing price $72.64
On Wednesday, the district court in The Hague decided that Shell Petroleum Development Company of Nigeria, a wholly-owned subsidiary of Royal Dutch Shell, is liable in a case of oil pollution in the Niger Delta, and ordered it to pay damages in a ruling that could be a precedent to further litigation. In 2008, four Nigerians and the campaign group Friends of the Earth filed suits in The Hague, where Shell has its global headquarters, requesting reparations for lost income from contaminated land and waterways in the Niger Delta region

Are these stocks a buy or sell? Let us help you decide. Check out our Stock Picker Newsletter now.
Pioneer Natural Resources Company (NYSE:PXD):  Closing price $116.21
Pioneer has reached an agreement with Sinochem Petroleum USA, a U.S. subsidiary of the Sinochem Group, to divest 40 percent of Pioneer's stake in about 207,000 net acres in the highly prospective horizontal Wolfcamp Shale play in the southern portion of the Spraberry Trend Area Field, for a total consideration of $1.7 billion. At the closing, Sinochem will pay $500 million in cash to Pioneer, before normal closing adjustments, and will pay the remaining $1.2 billion by carrying a portion of Pioneers share of future drilling and facilities costs. This transaction should close during the second quarter.


Occidental Petroleum Corporation (NYSE:OXY): Closing price $85.34
Activist investors such as Carl Icahn and Daniel Loeb are accumulating positions in energy firms in order to replace directors and then spin off assets, dragging down valuations amidst record low oil prices. Deutsche Bank believes that Occidental, being the largest oil producer in the continental United States, could be the next target for a boardroom makeover, with a market value of $69 billion. The firm would be more than triple the size of any of the energy producers impacted by activism in the past year.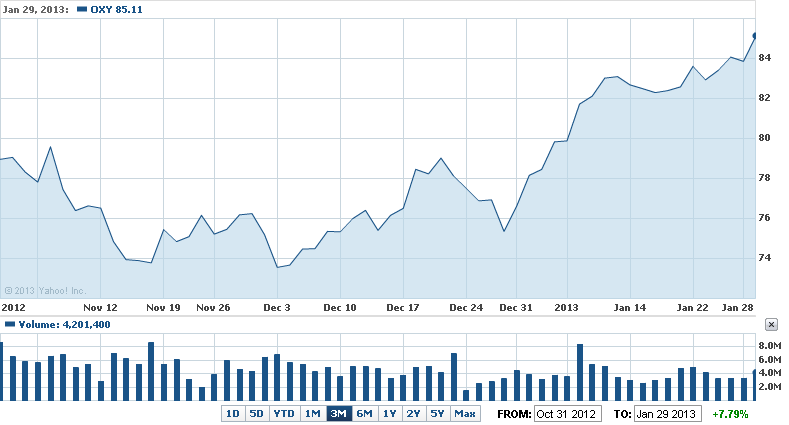 Seadrill Limited (NYSE:SDRL): Closing price $
Seadrill has received and accepted an attractive bid from a commercial bank through which to finance its present exposure to Sevan Drilling with a forward agreement. The former has divested its existing 96 million shares and has obtained a forward agreement with exposure to the same number of shares. The shares sold at NOK 3.95 per share. After the new agreement, Seadrill is no longer directly the owner of any shares in Sevan, but is exposed though forward agreements to 96 million shares, or 28.52 percent of the outstanding shares.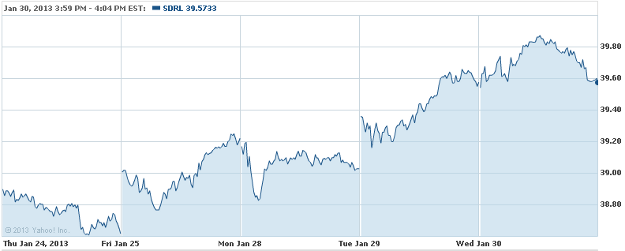 Don't Miss: Is Chesapeake Sitting on Massive Growth Potential Without McClendon?