4 Energy Stock Stories to Fuel Investor Interest
Chevron Corporation (NYSE:CVX): Closing price $112.85
A fire on Sunday at Chevron's El Segundo refinery damaged equipment linked to its fluid catalytic cracker, according to a knowledgeable source. The blaze started at about 6 p.m. Pacific Time. The refinery is able to process 279,000 barrels of feedstock daily, and supplies 40 percent of the jet fuel to Los Angeles International Airport and 20 percent of the region's gasoline.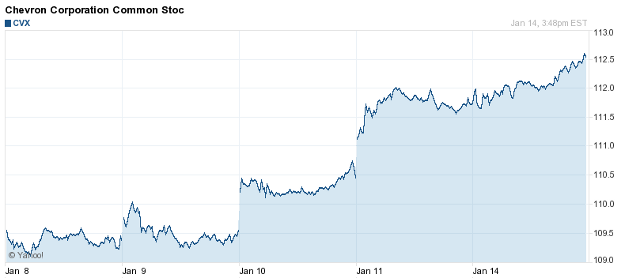 Ensco (NYSE:ESV): Closing price $61.01
The world's second-largest offshore driller, Ensco, presently has 70 rigs and six more under construction at a time in which oil and gas producers are racking up major discoveries farther offshore than ever. The London-based firm drills in deepwater basins all over the globe from the North Sea to the Southern Hemisphere to the "golden triangle" bounded by the Gulf of Mexico, the west coast of Africa, and Brazil as well. Some observers think that Ensco might be one of the most compelling plays on the soaring demand for deepwater drilling. Its shares have rallied almost 28 percent in the past 12 months.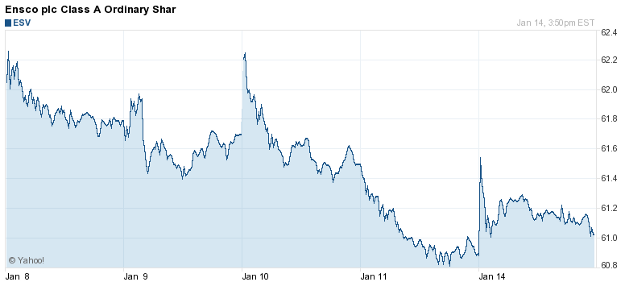 Are these stocks a buy or sell? Let us help you decide. Check out our Wall St. Cheat Sheet Stock Picker Newsletter now >>
CONSOL Energy (NYSE:CNX): Closing price $29.91
The firm intends to invest between $835 million and $865 million in its coal, gas, and water  divisions in 2013 following adjustments for certain expected proceeds. Chairman and Chief Executive J. Brett Harvey commented that, "Our net investment in 2013 reflects both our ability to invest in our organic growth opportunities in coal, gas, and liquids while selling assets that have more value to others. We have some flexibility in our 2013 investment plan in both coal and gas. In our coal division, once we complete the BMX Mine, we do not expect to be investing in new major coal growth projects. So, in 2014 and beyond, we expect annual coal investments to approach maintenance-of-production levels of $5 to $6 per ton."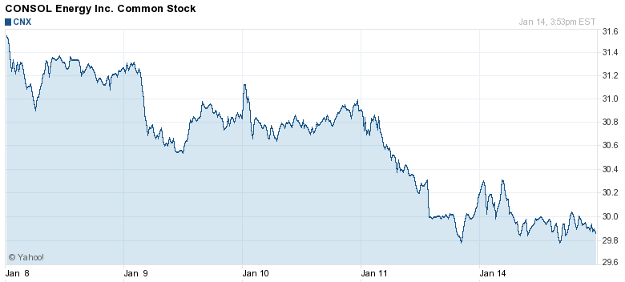 Kinder Morgan Energy Partners (NYSE:KMP): Closing price $87.58
On Monday, the firm announced an expansion project and purchase that will supply additional infrastructure to help meet increasing demand for liquids storage and dock services along the Gulf Coast. The unified investment of roughly $170 million will include the acquisition of 42 acres, the building of a new ship dock to process ocean going vessels and also 1.2 million barrels of liquids storage tanks. Additionally, the company has entered into a letter of intent with a major ship channel refiner through which to develop six 150,000-barrel tanks and four 75,000-barrel tanks to connect with its Galena Park Terminal and to the refiner's locations.
Don't Miss: Why Are Oil Companies Investing Millions In This Old-School Infrastructure?