4 Energy Stock Stories To Fuel Investor Interest
Petrobras – Petroleo Brasileiro (NYSE:PBR): Closing price $18.27
Brazil's huge government-run giant oil firm Petrobras is so large, its current problems that are due to fuel subsidies, project snafus and soaring costs are
spreading to the overall economy
, as they are undermining the company's vendors and raise credit risks. The government has attempted to sponsor and encourage Brazil's struggling oil equipment and service sector, but the delays are moving swiftly against such hopes. Not particularly helping the situation is Petrobras' squeezing suppliers and investors by making them wait longer to receive payment, according to
Reuters
.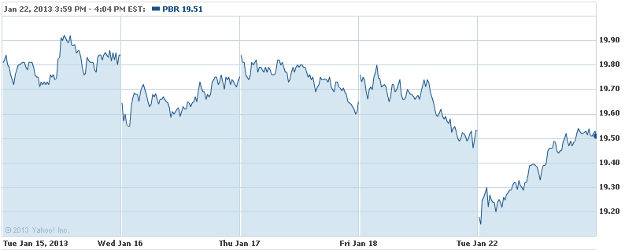 Markets are at 5-year highs! Discover the best stocks to own. Click here for our fresh Feature Stock Pick now!
Chesapeake Energy Corporation (NYSE:CHK): Closing price $20.18
As of April Fool's Day, Aubrey McClendon will not be running Chesapeake, but he will likely stay deeply entangled in the firm he founded 24 years ago. McClendon may well be relinquishing his reins as chief executive and board member, but he leaves behind legal situations and intertwined personal and corporate interests which analysts believe could be residuals for years to come. Observers think that the hardest knots to untie could come from his signature perquisite; McClendon controls interests as much as 2.5 percent in thousands of Chesapeake wells, says an analysis of Chesapeake's filings with the Securities and Exchange Commission.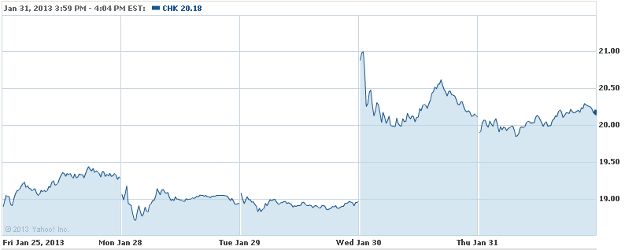 Royal Dutch Shell (NYSE:RDSA): Closing price $70.52
The Shell Chief Executive Peter Voser said to CNBC that he doesn't expect a significant recovery in domestic natural gas prices, following the Nymex-traded futures contract rebounding by 24 percent from a year ago to $3.23 per million British thermal units. He commented that "If I look at the macro in terms of gas prices in the U.S., I don't see big changes in 2013. I think it'll take a little bit longer until it comes back to a range that we think should be around $3 to $5 or $4 to 6 — where most projects would make sense," speaking to CNBC Europe's "Squawk Box."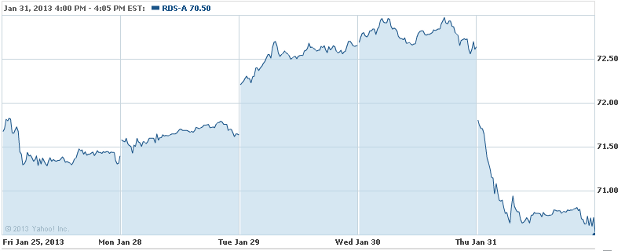 Enterprise Products Partners (NYSE:EPD): Closing price $56.67
Company officals reported Thursday that they expect a new oil pipeline linking the recently expanded Seaway Pipeline to refineries in Houston to be complete by the second half of 2013, a step that should help lessen the problem of a bottleneck at the Jones Creek, Texas, terminal. That facility lies at the end of the Seaway line, which currently has only two options through which to take away crude from storage tanks.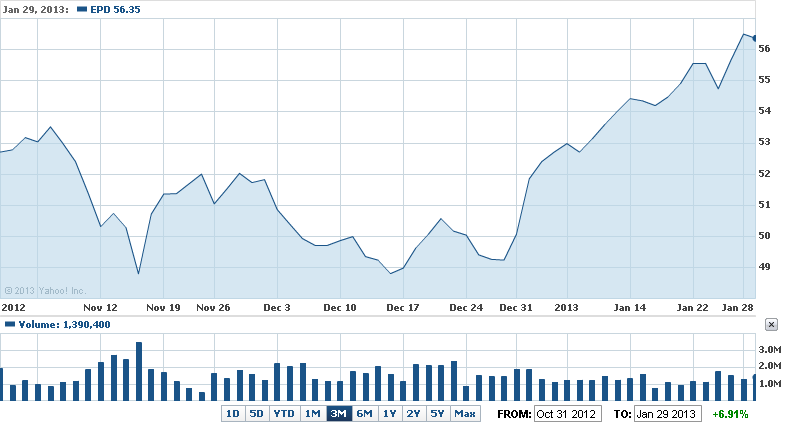 Don't Miss: A Look at Oil and Gas Supermajors Before Earnings.