4 Energy Stock Stories To Fuel Thursday Investment Chatter
Royale Energy (NASDAQ:ROYL): Current price $3.02
The company has signed a letter of intent to receive $100 per acre in cash, along with other consideration including stock options and exploration cost-sharing for a total amount in excess of $1,200 per acre for as many as 50,875 acres of its 96,000 acre Alaska North Slope holdings. An unidentified company has agreed in principal to pay for all exploration costs for seismic data purchase and the drilling of two horizontal wells for a total of $38 million. Beyond that, Royale will receive $3,373,659 for the 33,736.59 acres on the company's Western Block, along with stock options and a right to receive an additional $1.7 million for 17,000 acres in its Central Block.
Are these stocks a buy or sell? Let us help you decide. Check out our Stock Picker Newsletter now.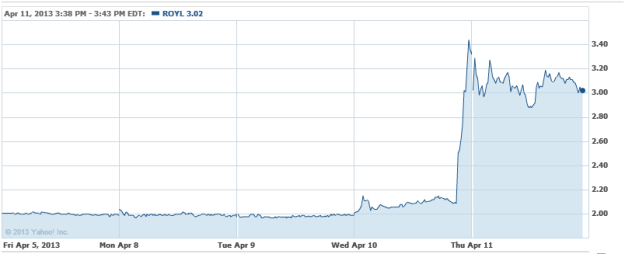 BP (NYSE:BP): Current price $41.75
Chief Executive Bob Dudley said Thursday that BP has a portfolio of 45 major upstream projects upon which it wants to concentrate up to 2020, after the firm's unprecedented $38 billion asset sell-off program in the wake of the Macondo oil spill in 2010. Dudley, speaking to shareholders at BP's yearly general meeting in London, said that the company would focus particularly on four areas: the Gulf of Mexico; Angola; Azerbaijan; and the North Sea, remarking that "we expect around half our operating cash to come from those four places. There are then a further eight locations around the world where we are also well-established, including the Middle East, the Asia-Pacific region and Trinidad."
Are these stocks a buy or sell? Let us help you decide. Check out our Stock Picker Newsletter now.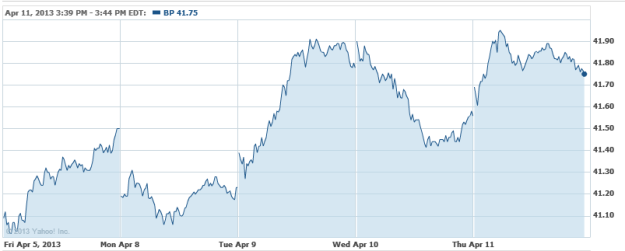 Statoil (NYSE:STO): Current price $24.17
The Norwegian oil major has been forced to
postpone the drilling
of a pair of frontier wildcats in Norway's extreme north until 2014 because of delays on the delivery of the rig to be used in the campaign. Seadrill-owned semi-submersible West Hercules is at the Westcon yard on the country's west coast as upgrade and winterization work on the rig has taken longer than anticipated, while the unit has also been pulled up on technical problems by the Norwegian safety agency.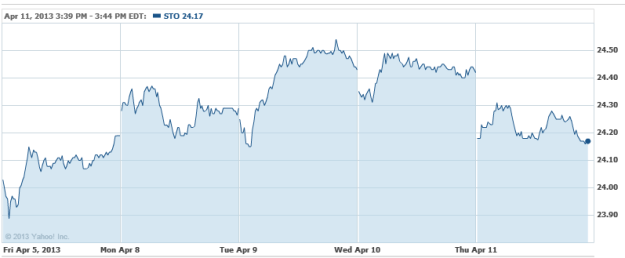 Exxon Mobil Corporation (NYSE:XOM): Current price $89.06
Bloomberg reports that Exxon Mobil will appeal a $236 million New Hampshire verdict in a case concerning the use of the gasoline additive MTBE, after having seen a much larger award in a similar dispute tossed out by a court in Maryland. Following a nearly three-month trial, a jury in Concord took around three hours to find Exxon Mobil negligent for putting the additive in gasoline without warning the state of the risks, and that the firm should pay for contaminating New Hampshire's groundwater. Exxon Mobil attorney David Lender said that his client has strong arguments to make on appeal.
Are these stocks a buy or sell? Let us help you decide. Check out our Stock Picker Newsletter now.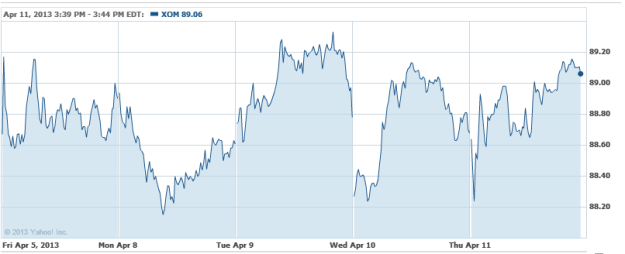 Don't Miss: Can Coal Compete With Natural Gas As Prices Rise?