4 Energy Stock Stories to Fuel Thursday Investment Chatter
BP (NYSE:BP): Current price $42.32
BP had a bit of a rough departure from its joint-venture TNK-BP in Russia, but in public, the firm kept a positive view of that country. Privately, the United Kingdom oil giant's opinion was far from its public version, according to its internal documents which referred to Russia as " corrupt, inefficient and dominated by Putin's security friends." As for BP's Russian operations, a 2012 security assessment of the firm's top threats, viewed by The Wall Street Journal, said that "business planning and investment are complicated by continued problems of corruption, resource misallocation and ineffective courts and civil remedies."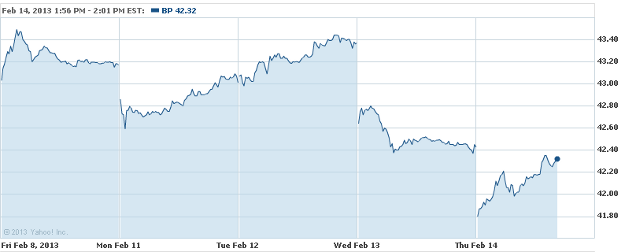 Transocean (NYSE:RIG): Current price $58.88
On Thursday, United States District Judge Jane Triche Milazzo accepted a guilty plea from the rig contractor for its violation of the Clean Water Act, along with a $400 million criminal penalty for its role in the 2010 disaster at BP's Macondo well. Subsequent to a hearing in New Orleans which lasted under than an hour, Milazzo gave her ruling. This is yet another legal hurdle out of the way prior to a trial set to start this month to sort out the remaining civil claims linked to the Gulf of Mexico spill.
Are these stocks a buy or sell? Let us help you decide. Check out our Stock Picker Newsletter now.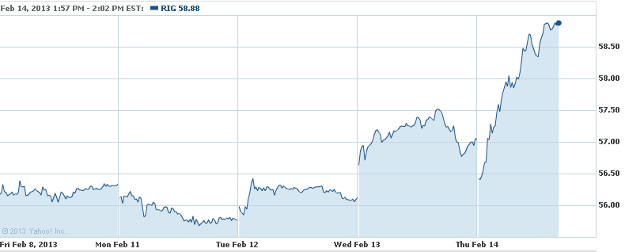 Exxon Mobil Corporation (NYSE:XOM): Current price $88.11
The Russian oil major Rosneft and ExxonMobil will broaden their cooperation under their 2011 Strategic Cooperation Agreement so as to include an additional roughly 600,000 square kilometers of exploration space in the Russian Arctic and potential participation by Rosneft in the Point Thomson project in Alaska. Additionally, they have agreed to do a joint study on a potential LNG project in the Russian Far East with the agreements including plans to explore seven new blocks in the Chukchi, Laptev, and Kara Seas. A separate Heads of Agreement was signed, supplying Rosneft an option to buy a 25 percent interest in the Point Thomson Unit which covers development of a remote natural gas and condensate field on the North Slope.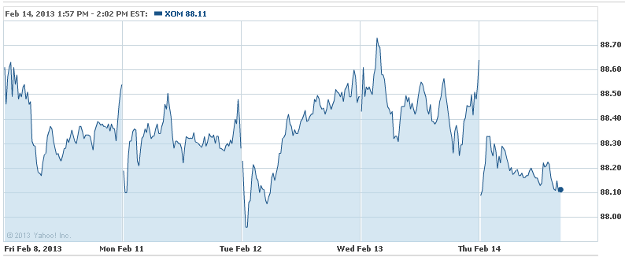 Cloud Peak Energy (NYSE:CLD): Current price $16.80
On Wednesday, the oil producer announced a throughput option arrangement with SSA Marine that allows an option for up to 16 million tons of annual capacity through the planned dry bulk cargo Gateway Pacific Terminal at Cherry Point in Washington. The terminal could accommodate cape size vessels and is intended to be able to handle the export of up to 54 million tons of commodities, including 48 million tons of coal per year. Cloud Peak is one of the largest domestic coal producers and constitutes the sole pure-play Powder River Basin coal company.

Investing Insights: A Quick Look at the Nexen Situation.