4 Energy Stock Stories To Kick Off the Trading Week
Petrobras – Petroleo Brasileiro (NYSE:PBR): Closing price $16.65
Several knowledgeable sources report that Petrobras intends to exit Peru, as the quite overextended state-run company divests assets outside of Brazil so as to focus on its domestic market. On a worldwide basis, the firm is said to expect to generate roughly $9 billion from its asset sale program, which is being conducted to help fund the development of huge offshore reserves in the country. Three sources say that Petrobras has already shopped some of its Peruvian assets to potential buyers.
Are these stocks a buy or sell? Let us help you decide.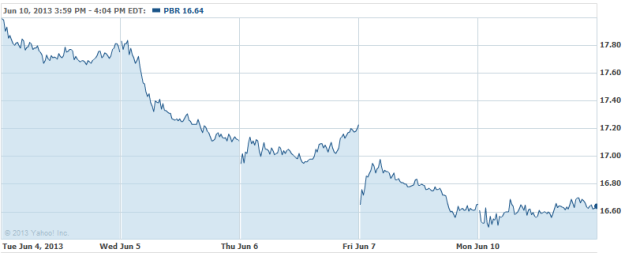 Kinder Morgan Energy Partners (NYSE: KMP): Closing price $83.90
On Monday, Kinder announced that it is beginning a new business of owning, leasing and purchasing natural resource reserves within its Terminals business segment so as to pursue non-operating investments in coal, together with other mineral reserve properties and infrastructure. Richard M. Whiting, who is a senior executive with over 35 years of experience in the coal industry, has come to KMP as president of Kinder Morgan Resources, which will own mineral reserve properties and other assets in North America. However, KMP will not actively mine coal or other natural resources, but it will lease properties it purchases to a number of operators in return for royalty payments, with the lessees of the properties dealing with any commodity price risk arising from with the operations, not KMP.
Are these stocks a buy or sell? Let us help you decide.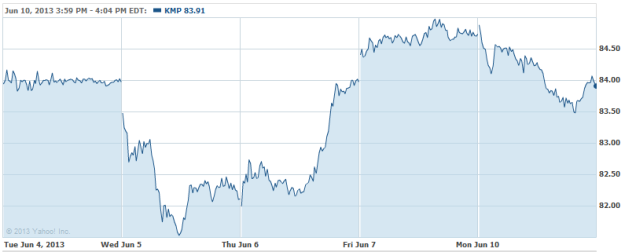 Atlas Resource Partners (NYSE: ARP): Closing price $21.90
Atlas Resource Partners said Monday that it will purchase around 466 Bcf of natural gas reserves in the Raton, New Mexico, and Black Warrior, Alabama, Basins from EP Energy E&P Company, which is a wholly-owned subsidiary of EP Energy, at a price of $733 million. The transaction should close in the third quarter and is subject to purchase price adjustments. It will have an effective date of May 1st. Resulting from the acquisition, ARP is providing full-year 2014 distribution guidance of a minimum of $2.60 per unit. The transaction should be immediately accretive to distributable cash flow.
Are these stocks a buy or sell? Let us help you decide.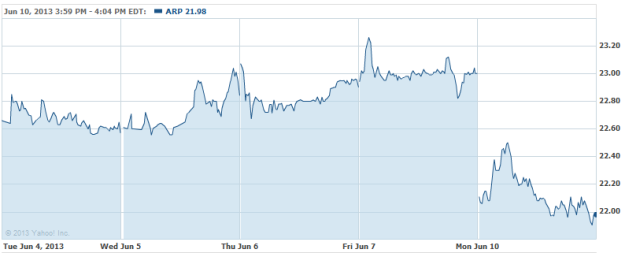 Occidental Petroleum (NYSE: OXY): Current price $92.29
Shares of Occidental were downgraded at UBS from Buy to Neutral, while analysts increased the price target to $100 from $97. The analyst William A. Featherston believes that the stock is already discounting the benefits of a likely restructuring, noting that "OXY's CEO has been clear in recent weeks that the company must be restructured, and he will go to the board with recommendations in July and return to shareholders with a plan by the year's end. The most likely option appears to be a 25 to 40 percent sale of its Middle East/North Africa assets, with proceeds directed to a share repurchase program. Additional consideration will be given to splitting off its California assets from Remainco (Permian, LatAM, Chemicals and Midstream)."
Are these stocks a buy or sell? Let us help you decide. Check out our Stock Picker Newsletter now.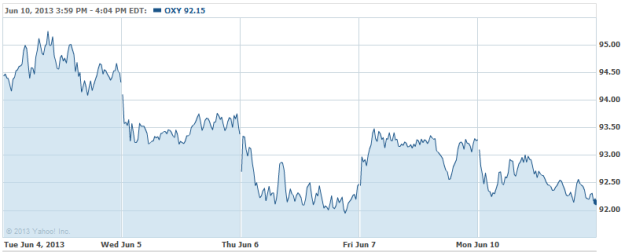 Don't Miss: David Shorr: The World Must Unite to Fix Climate Change.