4 Energy Stock Stories To Kick Off the Trading Week
SandRidge Energy (NYSE:SD): Closing price $5.09
The MSCI division Institutional Shareholder Services are of the opinion that SandRidge shareholders should support TPG-Axon Capital Management, along with other activist investors and vote to replace five members of the company's board, saying in an e-mailed report  that "The apparent failures of stewardship on this board are legion. TPG and other critics "have advanced a credible narrative that the company's abrupt, piecemeal approach to corporate strategy and concomitant lack of capital discipline have increasingly limited the company's financial flexibility, and engendered a deep distrust in the market."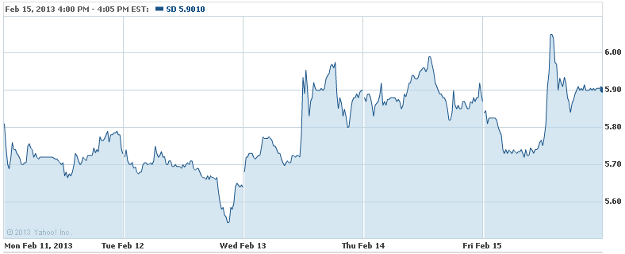 ConocoPhillips (NYSE:COP): Closing price $57.00
China's State Oceanic Administration says that the oil giant may gradually restart that country's largest offshore oilfield, subsequent to its winning approval for a development plan and its environmental impact assessment. Penglai 19-3, lying in the northern Bohai Bay, was ordered shut in September of 2011 following an oil spill. In January, approval was awarden for the development plan from the state energy authority, which is one of the steps required for a restart. ConocoPhillips holds a 49 percent intgerest in the 168,000 barrel-per-day oilfield and is operator, while China's offshore specialist CNOOC Limited has a 51 percent stake.
Are these stocks a buy or sell? Let us help you decide. Check out our Stock Picker Newsletter now.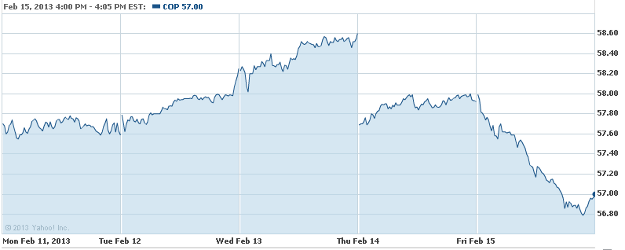 Exxon Mobil Corporation (NYSE:XOM): Closing price $88.28
Exxon Mobil, BP, ConocoPhillips, and TransCanada Corporation say that a major natural gas pipeline in Alaska could transport as much as 3.5 billion cubic feet of gas per day, and include five off-take points to provide gas for Alaskans. The firms released details in regards to the line and gas treatment and liquefaction plants, but thus far have not announced a terminus, though they have indicated it would be in south-central Alaska. In a letter to Governor Sean Parnell, they repeated their desire for a "competitive, predictable and durable" oil and gas tax structure as they move forward.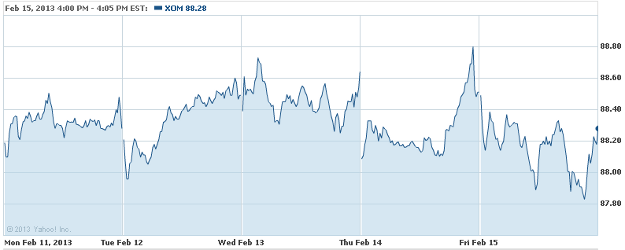 Tenaris (NYSE:TS): Closing price $40.72
The international energy pipeline major announced on Friday that it intends to construct a $1.3 billion Gulf Coast facility, bringing 600 new jobs and improved supplying operations to Texas' oil- and natural gas-rich Eagle Shale region. Tenaris will receive $6 million from the Texas Enterprise Fund, a fund intended to lure outside firms and businesses to the state. The firm's North American headquarters is in Houston.

Don't Miss: Here's What is Behind This German Minister's Positive Outlook for the EU.