4 Energy Stock Stories to Not Be Missed
Uranium Resources (NASDAQ:URRE): Closing price $0.44
The firm has reported the expansion and extension of its South Texas exploration arrangement with Cameco Texas, which is a subsidiary of Power Resources, Inc., which itself is a subsidiary of Cameco Corporation (NYSE:CCJ). Also, Uranium Resources signed an amendment to its uranium mining lease option in Kenedy County, Texas, for the Tecolote tract, roughly 22,700 net acres that will form a part of the exploration program.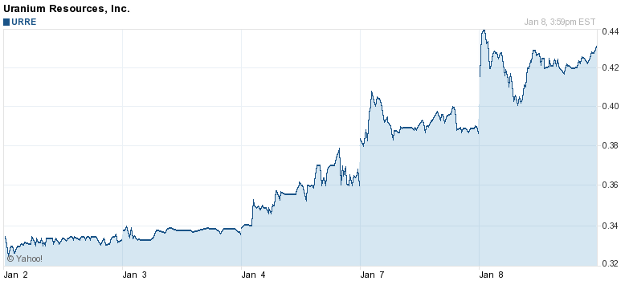 Petrobras – Petroleo Brasileiro SA (NYSE:PBR): Closing price $19.66
Brazil's government-managed oil company has found good quality oil in the sub-salt South Tupi prospect in the Santos Basin, which is one of the most promising oil frontiers on earth, said a securities filing on Tuesday. Petrobras will keep its exploration going until it can declare the area commercially viable, in September 2014. Certain preliminary evaluations imply that it could be connected to the huge Lula Field that forms part of one of the world's largest finds in 30 years.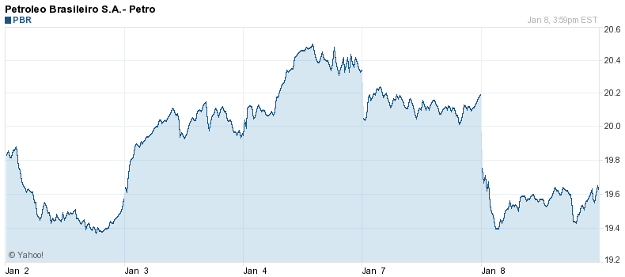 Are these stocks a buy or a sell? Let us help you decide.  Check out our Wall St. Cheat Sheet Stock Picker Newsletter now>>
Murphy Oil Corporation (NYSE:MUR): Closing price $60.12
On Tuesday, Murphy reported the appointment of R. Andrew Clyde as President and Chief Executive Officer of Murphy Oil USA, which is the domestic retail marketing subsidiary of Murphy Oil Corporation. The unit presently boasts in excess of 1,150 domestic retail locations and recently reached an arrangement with Wal-Mart Stores through which to provide access to more than 200 new locations in the Midwest and Southeastern United States. Clyde is a partner in Booz & Company's worldwide energy practice and has more than 20 years of experience in management consulting, with specific concentration on the downstream value chain and gasoline and convenience retailing.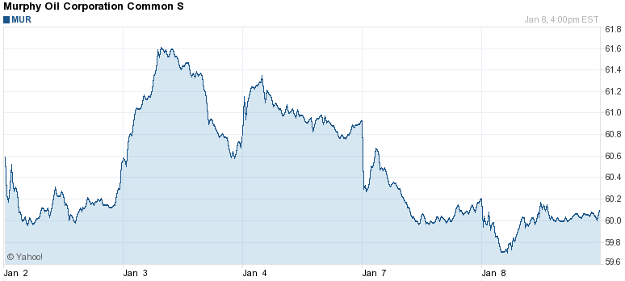 Williams Partners (NYSE:WPZ): Closing price $49.35
The firm announced Tuesday that its Transco pipeline has filed an application with the Federal Energy Regulatory Commission to provide an additional natural gas delivery point from its Transco pipeline to New York City. The Rockaway Delivery Lateral Project was created to supply roughly 647,000 dekatherms per day of natural gas delivery capacity to National Grids gas distribution system located in Brooklyn and Queens, providing National Grid with supply flexibility and increased capacity as well, to address future incremental demand growth. The project should be placed online during the second half of 2014.
Don't Miss: Why is Chesapeake Cutting Back?