4 Energy Stock Stories to Provoke Chatter
SandRidge Energy (NYSE:SD): Closing price $6.15
A review of employment contracts and recent transactions imply that the firm is allowing Chief Executive Tom Ward a wide latitude from which to profit from personal oil-and-gas deals in ways that could introduce potential conflicts of interest with the company. SandRidge has relaxed or lifted the majority restrictions on Ward's prerogative's  to divest mineral rights or drill wells, through fine print modifications to his employment agreement in 2011. Prior to that change he was allowed to receive royalties from the firm, or jointly own wells with it, on land he had owned before joining SandRidge in 2006.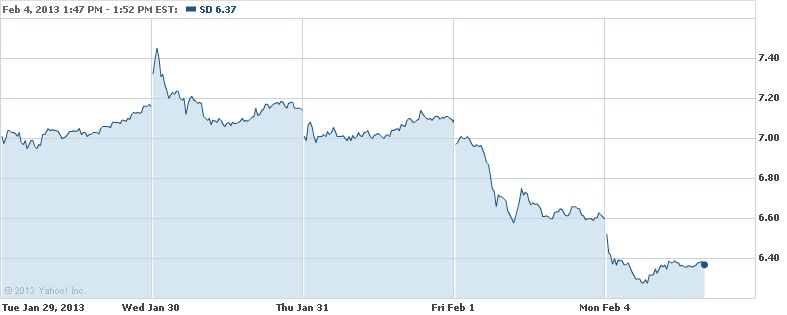 Are these stocks a buy or sell? Let us help you decide. Check out our Stock Picker Newsletter now.
Total (NYSE:TOT): Closing price $52.96
The French oil major Total has reached an arrangement with Cyprus, for the former to search for offshore oil and gas, while the country characterizes its anticipated energy payload (hydrocarbons beneath the seabed in a largely untapped area of the east Mediterranean) as a way out of austerity it faces due because of its  exposure to the much indebted Greece. Any discoveries will likely not come ashore until 2018 at the very soonest for domestic consumption, and until 2019 for export.

Chevron Corporation (NYSE:CVX): Closing price $115.91
The Cabinda Gulf Oil Company subsidiary of Chevron will go forward with the development of the Mafumeira Sul project lying offshore Angola. The $5.6 billion Mafumeira Sul project marks the second phase of development of the Mafumeira Field located in Block 0. Mafumeira Sul should reach its first oil output in 2015 and then build toward peak total daily production of 110,000 barrels of crude oil, along with 10,000 barrels of liquefied petroleum gas. The subsidiary is the operator and holds a 39.2 perfect interest in Mafumeira Sul. Chevron's partners include Sonangol E.P. at 43 percent, Total with 10 percent and ENI with 9.8 percent.

Goodrich Petroleum Corporation (NYSE:GDP) Closing price $12.57
On wednesday, Goodrich reported the completion of its Crosby 12H-1 (50 percent WI) well in Wilkinson County, Mississippi.   The well is continues to improve with a current output rate of 1,250 barrels of oil equivalent per day and a 24 hour average rate of 1,130 BOE per day, consisting of 1,050 barrels of oil and 469 Mcf of gas, on a 15/64-inch choke with 2,700 pounds per square inch. Crosby 12H-1 has around 6,700 feet of usable lateral and was fracked with 25 stages; it is in the early stage of flowback, with roughly 1 percent of the frac fluid recovered to date.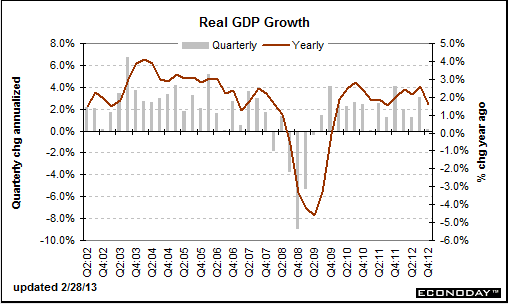 Don't Miss: Does China Still Love Gold?