4 Energy Stock Stories to Spark Interest
BP (NYSE:BP): Closing price $45.21
On Tuesday, A United States judge okayed an agreement for BP to plead guilty to manslaughter along with other charges, and to pay a record $4 billion in criminal penalties for its role in the 2010 oil disaster in the Gulf of Mexico. In November, the firm agreed to plead guilty to charges linked to the deaths of 11 workers in the drilling rig explosion that ignited the spill, and for lying to Congress about its size.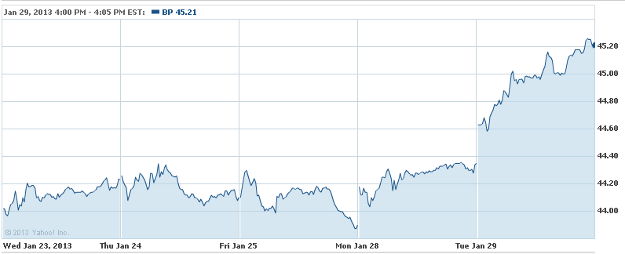 Markets are at 5-year highs! Discover the best stocks to own. Click here for our fresh Feature Stock Pick now!
Eni (NYSE:E): Closing price $50.15
The Italian oil major Eni is leading a group that is in final discussions with Iraq, concerning a reduced output target for Zubair oilfield at 1 million barrels per day, down from 1.2 million, in order for the country to set a more realistic national production goal. At the same time, Royal Dutch Shell is nearing a final agreement with Iraq as well, to decrease the output target at the  Majnoon oilfield to 1.2 million barrels per day from 1.8 million, according to Dhiya Jaffar, the chief of the government-run South Oil Co., said Reuters on Tuesday. Officials say that Baghdad worries that sticking to the current agreements would deplete more than 50 percent of its proven reserves over the life of the 20-year agreements.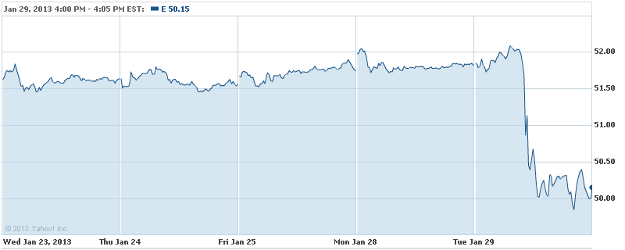 Royal Dutch Shell (NYSE:RDSA): Closing price $72.64
Shell is poised to purchase the liquefied natural gas assets of the Spanish oil major Repsol on Wednesday, said the Cinco Dias newspaper on Tuesday,  citing inside sources. Though the seller did not comment, it is divesting the assets, which are in Canada, Trinidad and Tobago, and Peru, in order to reinforce its credit ratings and its finances; the firm also needs a successful sale so as to boost its shares.

Piedmont Natural Gas Co. (NYSE:PNY) Closing price $32.18
Piedmont said Tuesday that will offer around 4 million shares of its common stock in a registered underwritten public offering. Out of the shares being offered, the firm expects to sell roughly 3 million shares to the underwriters in the offering, and the forward counterparty expects to borrow and sell to such underwriters about 1 million shares linked with the forward sale agreement. Piedmont will allow the underwriters an option to buy as many as 600,000 additional shares of common stock either directly from Piedmont, or from the forward counterparty at the company's election.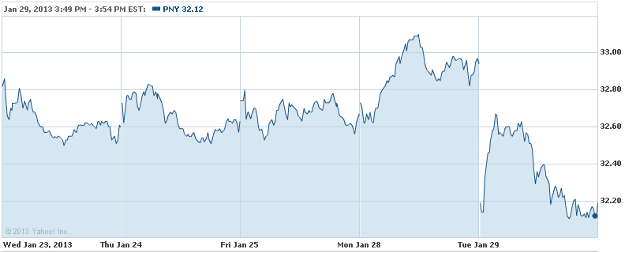 Don't Miss: Here's How Hess Will Reward Shareholders.