4 Financial Stock Stories At the Start Of the New Trading Week
Deutsche Bank AG (NYSE:DB): Current price $46.01
On Monday, Deutsche Asset & Wealth Management announced four new hires to its real estate investment business, which was formerly known as RREEF Real Estate in the Americas. Among them was Matthew Jaffe, who joined as a Director and Alternative Investment Specialist in the Global Client Group, centering on real estate. Based in New York, he will report to Laura Gaylord, Co-Head of Alternatives Investment Specialists for the Americas. Jaffe was of late with Société Générale, at which he was a director in global markets, with responsibility for marketing across the eastern United States.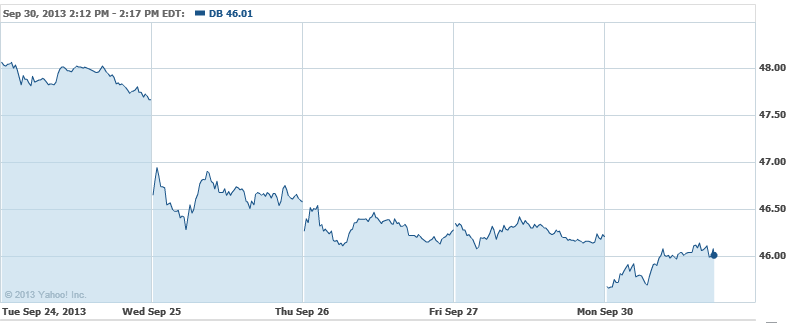 Morgan Stanley (NYSE:MS): Current price $27.02
Canada's number-one engineering and construction firm, SNC-Lavalin Group Inc., has recruited Morgan Stanley and Royal Bank of Canada Group to assist in divesting an equity stake in its AltaLink power-transmission division. A Monday statement revealed that SNC will examine all options for the business, including a private sale, public market alternatives, or strategic partnership. Chief Executive Robert Card is remaking SNC following a corruption scandal involving his predecessor that led to a fraud investigation and investor lawsuits.

The Blackstone Group (NYSE:BX): Current price $
Blackstone on Monday announced its strategic investment in the IT Service provider ThoughtFocus Technologies LLC. The investment will set up the Blackstone Center of Excellence, an IT outsourcing and offshore delivery center, to supply crucial tech and other administrative services. The Blackstone Center of Excellence was created under ThoughtFocus's new business model for a Hybrid Center of Excellence, which addresses several of the shortcomings of the traditional IT outsourcing and offshore delivery centers by allowing the customer to build a true extension of their team and culture.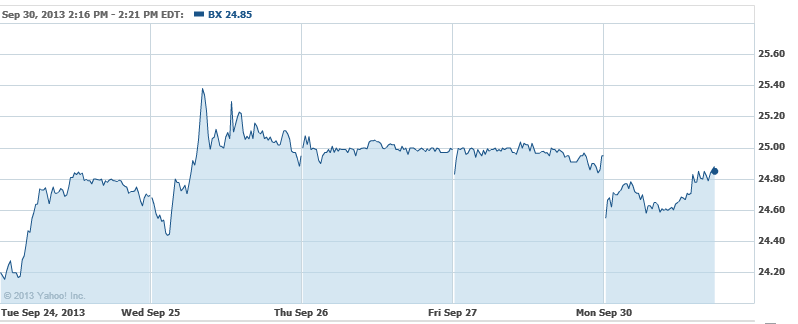 The Royal Bank of Scotland Group plc (NYSE:RBS): Current price $116.63
On Monday, Moody's Investors Service advised that Royal Bank of Scotland plc's D+ standalone bank financial strength rating, which is equivalent to a baa3 baseline credit assessment, its A3 long-term debt, and deposit ratings along with the bank's subordinated debt and  junior capital instrument ratings, remain on review for downgrade.
As the agency announced on July 5, the United Kingdom's government is exploring a number of options for removing higher risk and/or impaired assets from RBS and some of these options could entail losses for creditors. The raised level of uncertainty will probably remain at least until the publication of the government's conclusion from its evaluation, after which Moody's expects to finish its ratings review.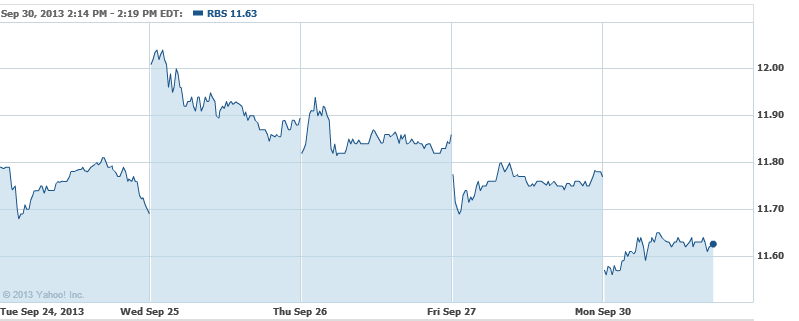 Don't Miss: Budget Impasse: Who Will Go Down With the Ship?