4 Financial Stock Stories for Investor Inspection
HSBC Holdings (NYSE:HBC): Current price $54.74
HSBC is increasingly worried that its planned divestiture of a $9.4 billion interest in Ping An Insurance Co. might collapse, but nevertheless says that it has no material info to report about the negotiations. In a statement released Wednesday, the bank said that, "HSBC confirms that it is not aware of any information which must be announced to avoid a false market" in its own shares, addressing regulators in Hong Kong and confirming that the announcement of the proposed sale "remains accurate."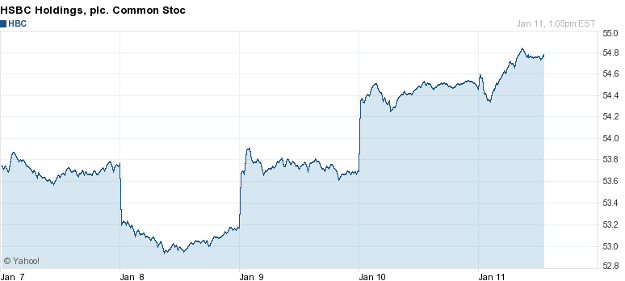 Are these stocks a buy or sell? Let us help you decide. Check out our Stock Picker Newsletter now.
Morgan Stanley (NYSE:MS): Current price $20.24
Jonathan Popper, managing director of Morgan Stanley, has been recruited by the state-owned investment firm Temasek Holdings of Singapore, according to two knowledgeable sources. While at his now former firm, Popper managed mergers and acquisitions in Southeast Asia for the bank. Also at Morgan Stanley, Popper was involved in advising the Thai billionaire Charoen Sirivadhanabhakdi on his $7.3 billion bid for Singapore's Fraser & Neave.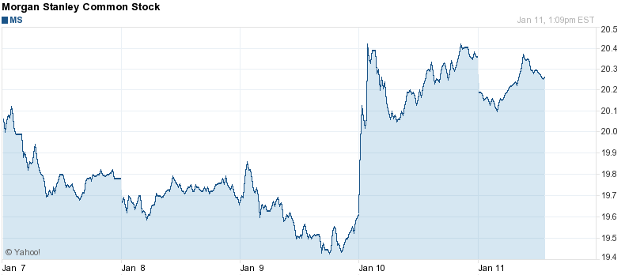 Bank of America Corporation (NYSE:BAC): Current price $11.57
BofA and Citigroup (NYSE:C) are but two lenders who have ridded themselves of assets, slashed their workforce, and reinforced their balance sheets subsequent to their repaying the taxpayer bailouts of 2008, but a few worries persist that troubles for the big banks could resurface. However, Warren Buffett has said that the lenders have rebuilt capital to the point at which they no longer pose a threat to the economy. In a phone interview, he remarked that, "The banks will not get this country in trouble, I guarantee it. The capital ratios are huge, the excesses on the asset side have been largely cleared out."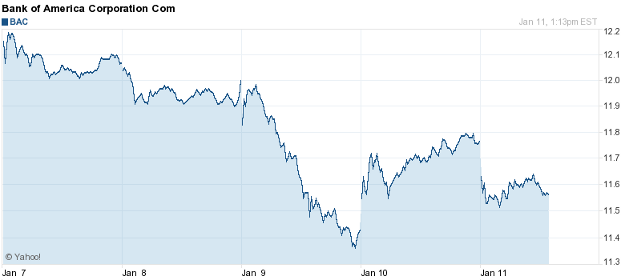 The Royal Bank Scotland Group (NYSE:RBS): Current price $11.60
Regulators in the United Kingdom are presently in discussions with Royal Bank of Scotland in regards to whether two executives should step down subsequent to the Libor scandal, according to the Wall Street Journal. Knowledgeable sources say that the Financial Services Authority is pressuring the bank to hold one or more persons accountable.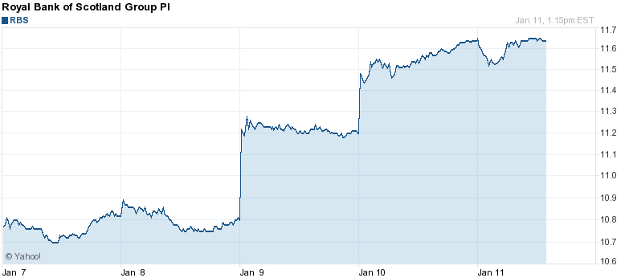 Don't Miss: What Did JPMorgan Do To Prompt This Probe?