4 Financial Stock Stories for Investors to Ponder
Bank of America Corporation (NYSE:BAC): Current price $11.23
After the last almost two years of pulling back from home lending, BofA might be readying for another go at the domestic mortgage business. Even now, the company is the fourth-largest mortgage lender in the United States and Chief Executive Brian Moynihan said at a December investor conference that his company intends to sell more mortgages through its 5,000-plus branches and is insistent upon "growing that business."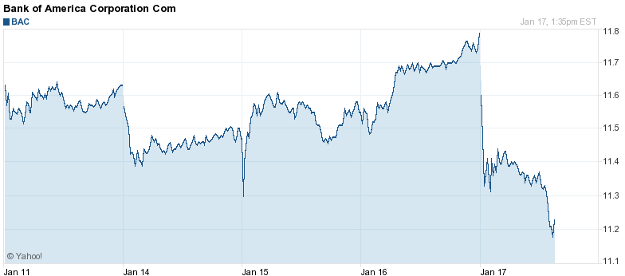 Are these stocks a buy or sell? Let us help you decide. Check out our Stock Picker Newsletter now.
 Cheviot Financial (NASDAQ:CHEV): Current price $10.00
On Tuesday, Cheviot Financial's board okayed the repurchase of as many as 759,654 shares, or about 10 percent, of the its outstanding common stock. The stock buyback program will not be effective until January 21st, which is after the one-year anniversary of the firm's second-step conversion.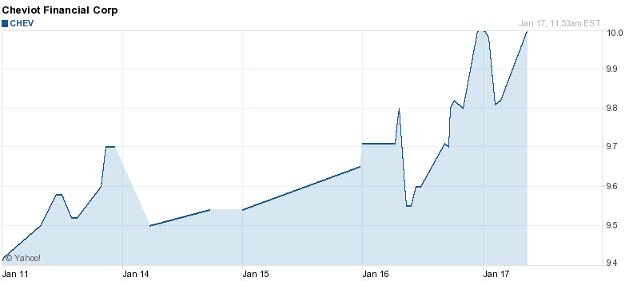 American Capital (NASDAQ:ACAS): Current price $13.17
The firm divested its portfolio company Lifoam Holdings to Jarden Corporation (NYSE:JAH) as of December 31st. In return, American Capital received $60 million in debt and equity proceeds and realized a gain of $14 million. American Capital's compounded annual rate of return earned on its debt and equity securities over the life of its investment was 11 percent, including interest, dividends, capital gain and fees.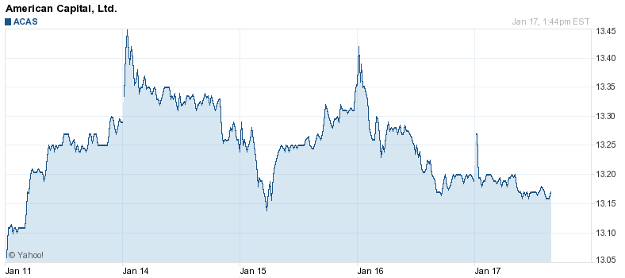 JPMorgan Chase & Co. (NYSE:JPM): Current price $46.49
JPMorgan was the first bank named on a slide shown by President Richard Fisher of the Dallas Federal Reserve Bank as he told the National Press Club in Washington that, "We recommend that Too-Big-To-Fail financial institutions be restructured into multiple business entities." He added that United States authorities should reorganize the nation's largest banks so as to protect against the risk of such institutions, which would saddle ordinary Americans with the cost of a bailout the next time they get in in a jam.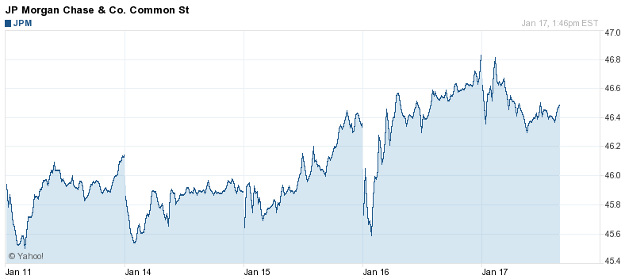 Don't Miss: How Did Bank of America Stay Positive Last Quarter?