4 Financial Stock Stories for Investors to Review
Goldman Sachs Group (NYSE:GS): Current price $133.48
Running against the current trend, Goldman will start disclosing the values of its money-market mutual funds daily, as opposed to monthly, say inside sources. Some of these changes could be effective as soon as Wednesday. Expert observers say that Goldman is the first large fund provider to publish daily values, but that its move could induce other firms in the $2.7 trillion industry to follow its lead.
Are these stocks a buy or sell? Let us help you decide. Check out our Stock Picker Newsletter now.
Solar Capital (NASDAQ:SLRC): Current price $24.40
The firm said Tuesday that it has priced a public offering of 6 million shares of its common stock at a public offering price of $24.40 per share for aggregate proceeds of $146.4 million. The closing of the offering should occur on January 11th. In regards to the offering, Solar has granted the underwriters for the offering a 30-day option to as much as an additional 900,000 shares of common stock.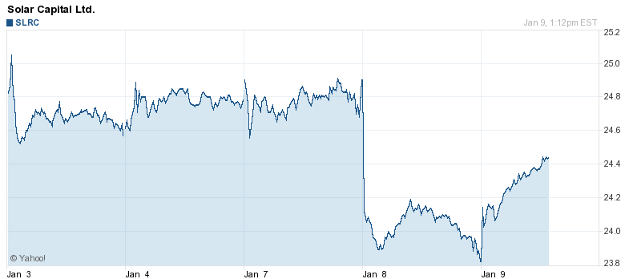 CIGNA Corporation (NYSE:CI): Current price $54.45
CIGNA, the third-biggest domestic health insurer, is set to sell of its death-benefits division and a deal could be in the offing as soon as this year, according to its Chief Executive David Cordani, who continued that his firm has spent the past 18 months restructuring the unit and might unload it this year if "the right market conditions unfold." Cordani's remarks were from an interview at the JPMorgan health-care conference in San Francisco. The division has been closed to new business since 2001.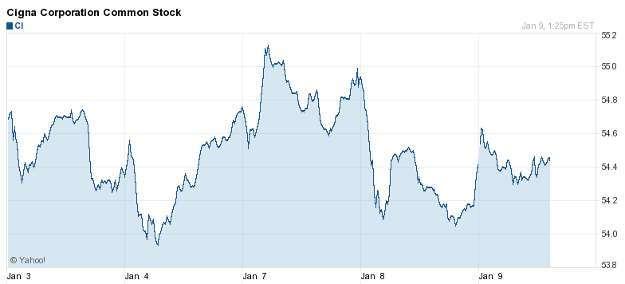 Morgan Stanley (NYSE:MS): Current price $19.51
The Wall Street bank intends to slash some 1,600 positions inside its institutional securities division, which would represent 6 percent of its headcount within the investment banking and trading business, says an inside source.
Don't Miss: Will This Weight Be Lifted Off Goldman Sachs's Shoulders?