4 Financial Stock Stories for Weekend Investor Reading
BlackRock (NYSE:BLK): Current price $236.10
According to the market regulator in France, the asset manager BlackRock has an interest 5.002 percent, and 4.48 percent of voting rights in the group, of  the French bank Société Génerale. The mandatory disclosure was made on Friday, after BlackRock's holding rose above the 5 percent threshold at which such disclosures must be made.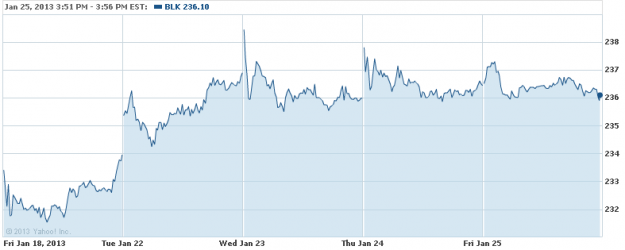 Are these stocks a buy or sell? Let us help you decide. Check out our Stock Picker Newsletter now.
JPMorgan Chase & Co. (NYSE:JPM): Current price $47.10
Analyst Matt O'Connor at Deutsche Bank has upgraded JPMorgan to Buy from Hold in a note to investors earlier Friday, remarking that JPMorgan's cost savings should surpass expectations by a large margin, and it should benefit more than will its peers from consumer loan growth over the longer term. Further, JPMorgan's shares have underperformed other large bank stocks since August 2012, said O'Connor, who raised his price target on the shares from $48 to $53.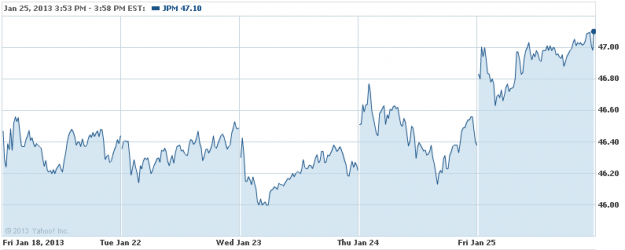 First Potomac Realty Trust (NYSE:FPO): Current price $13.58
The company announced on Friday an updated strategic and capital plan, as it continues forward with  its strategy of repositioning its portfolio so as to concentrate upon high-quality office properties in the Washington, D.C. metropolitan area. Following its strategy, the firm looks to an exploration of the divestiture of its industrial properties, comprised of around 4.3 million square feet, of which roughly 2.6 million square feet is located in Southern Virginia.

Goldman Sachs Group (NYSE:GS): Current Price $144.52
On Friday, Deutsche Bank downgraded Goldman Sachs from Buy to Hold because the bank is trading close to its 12-month price target of $144. Analyst Matt O'Connor at Deutsche says that Goldman lacks the same opportunities for cost savings as has JPMorgan, and is thus trading at a premium to other large investment banks.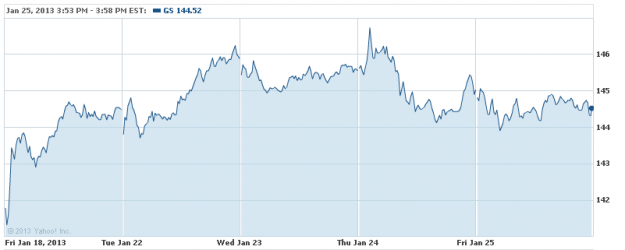 Investor Insight: The Fed's Balance Sheet: $1 Trillion…$2 Trillion…$3 Trillion