4 Financial Stock Stories Getting Tuesday Traction
Morgan Stanley (NYSE:MS): Current price $27.46
The National Credit Union Administration has brought nine lawsuits in Federal District Court in New York against Morgan Stanley and eight other institutions in regards to the sale of close to $2.4 billion in mortgage-backed securities to Southwest and Members United corporate credit unions. It is alleged that the defendants Morgan Stanley and Morgan Stanley Capital I, together with a number of other big banks, sold faulty securities to both corporate credit unions.

UBS AG (NYSE:UBS): Current price $20.81
UBS AG's UBS Wealth Management Americas division announced that Karen Damaso has come to the firm so as to support new business development initiatives in the equity compensation services unit. Based in New Jersey, Damaso will center on moving corporate client sales with key prospects working together with Financial Advisors and will report to Michael Barry, chief of the business.
Damaso joins UBS with over 16 years of corporate sales experience and 7 years of corporate equity compensation experience, having been employed at Equity Methods, a pioneer of FAS 123R/ASC 718 software and supplier of consulting services for the valuation and expensing of share-based awards, and also at Bank of America Merrill Lynch.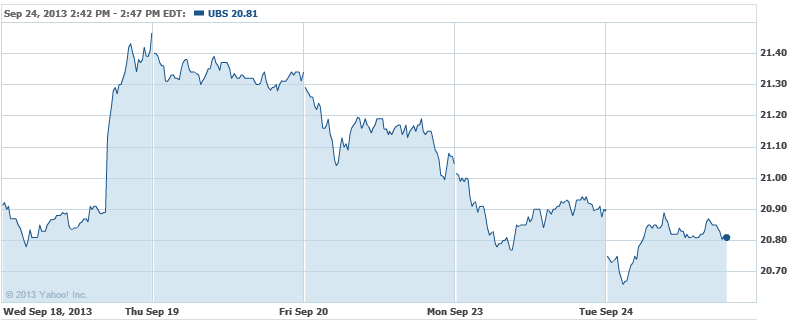 Bank of New York Mellon Corp. (NYSE:BK): Current price $30.37
United States Tax Court Judge Diane Kroupa has decided that BNY Mellon may deduct interest on a loan connected to a transaction with a United Kingdom bank that generated disallowed tax credits. Kroupa wrote in an opinion released Tuesday that the loan "served a purpose beyond the creation of the tax benefits." Kroupa's decision originated from her ruling earlier in 2013 that BNY Mellon could not claim $199 million of tax credits and related expense deductions for 2001 and 2002 from a series of transactions with Barclays Banks, as they had no economic substance.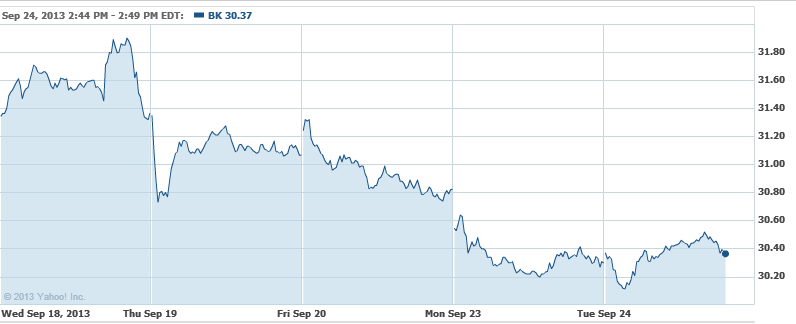 JPMorgan Chase & Co. (NYSE:JPM): Current price $50.75
JPMorgan's asset-management arm has hired Gareth Haslip to lead United Kingdom strategy for a group that advises insurance clients as to investments and manages over $90 billion. Prior to this, Haslip was a director at Aon Benfield Securities and Aon Hewitt's Insurance Asset Solutions, which are divisions of broker Aon Plc, according to a Tuesday statement from JPMorgan. Before that, he worked in Goldman Sachs Group Inc.'s asset-management unit, focusing on insurance clients.

Don't Miss: Who Does the Government Really Work For?