4 Financial Stock Stories Investors Can Bank On
Goldman Sachs Group (NYSE:GS): Current price $140.51
Goldman Sachs and Morgan Stanley have reached agreements in principle with the Federal Reserve Board for them to pay $557 million in cash payments, along with and other assistance to aid mortgage borrowers. These resolutions are not unlike those reported on January 7th between 10 mortgage servicing firms and the Office of the Comptroller of the Currency and the Federal Reserve Board. Goldman Sachs and Morgan Stanley were subject to enforcement actions for their deficient practices in mortgage loan servicing and foreclosure processing, as were other lenders. The amount paid by Goldman Sachs and Morgan Stanley includes $232 million in direct payments to eligible borrowers and $325 million in other sorts of assistance, such as loan modifications and forgiveness of deficiency judgments.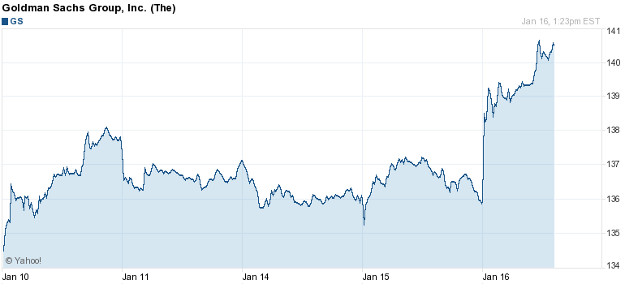 Are these stocks a buy or sell? Let us help you decide. Check out our Stock Picker Newsletter now.
MBIA (NYSE:MBI): Current price $8.09
The firm's head regulator, the New York State Department of Financial Services, disallowed it from making a scheduled interest payment on 14-percent fixed-to-floating rate surplus notes issued by a subsidiary, according to a regulatory filing on Tuesday. However, the nonpayment does not actually constitute a default, and MBIA will pay without accruing any additional interest as soon as it obtains approval to do so. Analysts following the firm were not taken by surprise, as their written research in recent days downplayed the implications of such an event.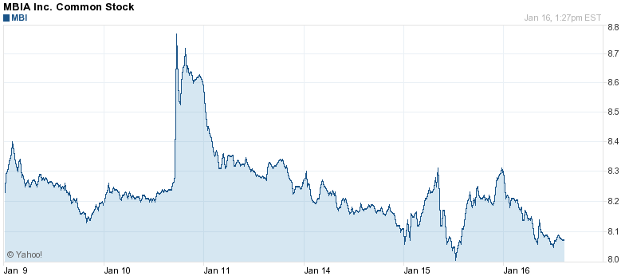 Morgan Stanley (NYSE:MS): Current price $20.56
On Thursday, which will be bonus payout day at the firm, several thousand Morgan Stanley traders, investment bankers and other employees will receive IOUs rather than cash, marking a fundamental shift in Wall Street pay ignited by the financial crisis. The firm will pay its bonuses in four equal installments, say persons briefed on the plan, with the first portion not coming until May and the last in January of 2016. Employees who resign or are laid off prior to the payments stand to lose their deferred compensation unless they negotiate a separate deal. This move on Morgan Stanley's part is not unique; other lenders are or probably will devise similar plans.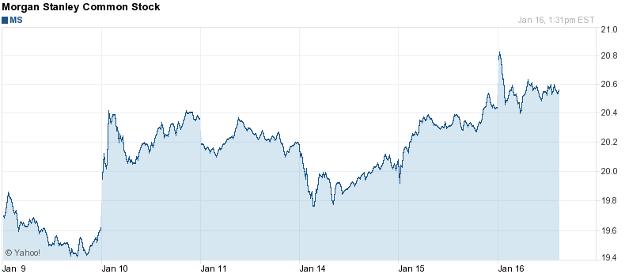 T. Rowe Price Group (NASDAQ:TROW): Current price $69.35
The Baltimore money managers Legg Mason (NYSE:LM) and T. Rowe Price are now authorized by regulators to offer actively managed exchange-traded funds, after the Security and Exchange Commission okayed the latter's application earlier in January. Legg received a similar green light in mid-November, and now is waiting for the second step, which is word from the SEC to introduce a specific fund.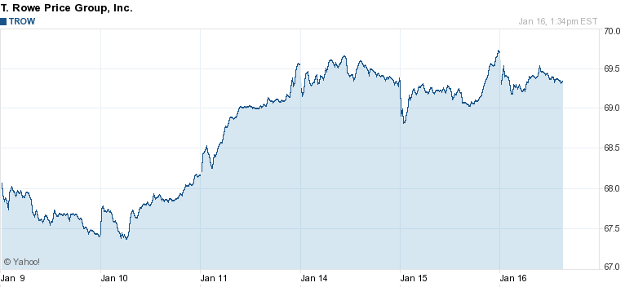 Don't Miss: Goldman Sachs and Morgan Stanley Settle With the Fed for This Amount.