4 Financial Stock Stories to Close the Quarter's First Trading Week
Goldman Sachs Group Inc. (NYSE:GS): Current price $156.30
Twitter has released the filing for its initial public offering of $1 billion in stock and listed Goldman Sachs as its lead underwriter, marking a big win for the investment bank after it has lost out to Morgan Stanley on many late big ticket tech listings. Also listed as banks underwriting the offering are Morgan Stanley and JPMorgan, Deutsche Bank, BofA Merrill Lynch, Allen & Company and CODE Advisors.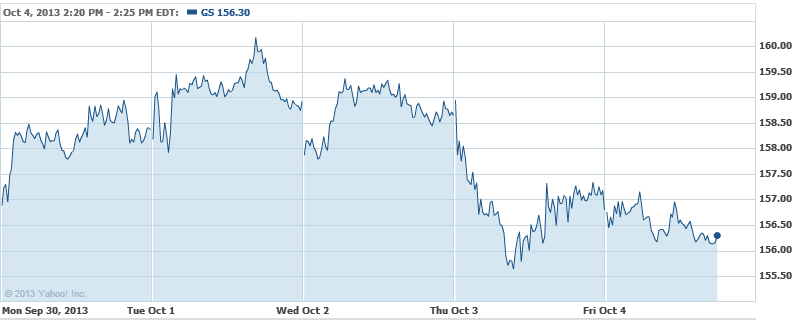 Wells Fargo & Co. (NYSE:WFC): Current price $41.24
A mortgage insurer backed by Goldman Sachs Group Inc. and the billionaire George Soros, Essent Group Ltd. has added its biggest customer, Wells Fargo & Co., to the group of underwriters for its initial public offering. The number-one domestic home lender Wells Fargo, comprised 17 percent of Essent's sales in the first six months of 2013, said a regulatory filing Friday from insurer, which also added Bank of America Corp. as an underwriter.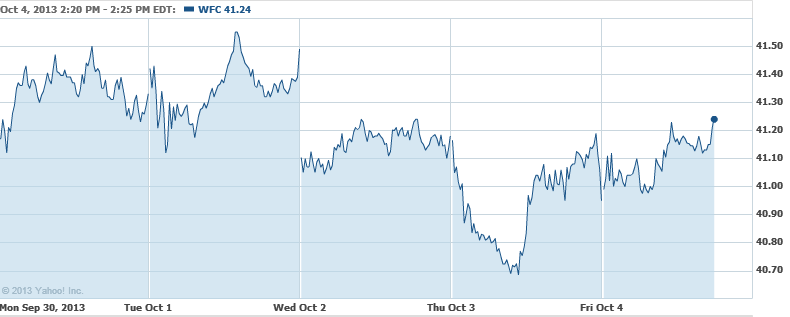 Citigroup Inc. (NYSE:C): Current price $48.97
The chief of Citi's sub-Saharan Africa division, Ade Ayeyemi, reported to Reuters on Friday that his business expects revenues from Africa to jump by 10 percent per year for at a minimum of next five years, attributed to "soaring prosperity on the continent."

Barclays Plc (NYSE:BCS): Current Price $17.50
Barclays said on Friday that investors have purchased 94.6 percent of the shares it was selling as part of a rights issue. The United Kingdom bank also related that the remaining shares would be sold to new investors via the group of banks managing the rights issue. The company raised 5.6 billion euros, or $9 billion, through the sale of 94.6 percent of the rights issue, or 3 billion shares at 1.85 euros per share. The price represents a 40-percent discount to Barclays' share price on the day prior to the offer, and investors may purchase one new share for every four shares they already hold.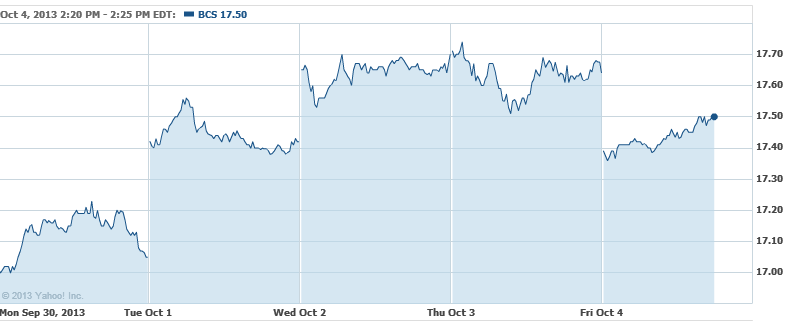 Don't Miss: 5 Vital Steps to Protect Your Finances from Government Shutdowns.