4 Financial Stock Stories to Kick Off a New Trading Week
Bank of America Corp. (NYSE:BAC): Current price $14.52
Perhaps to ratchet up pressure on regional players Deutsche Bank, JPMorgan and BNP Paribas, Bank of America Merrill Lynch plans to expand in the European leveraged finance market. Senior bankers at the company said they intend to commit more capital and new staff as the firm carves out a more visible position in the sector, The Wall Street Journal reports. The co-head of corporate and investment banking in Europe, the Middle East, and Africa, Diego de Giorgi, said he wants to strengthen the franchise, particularly in acquisition financing.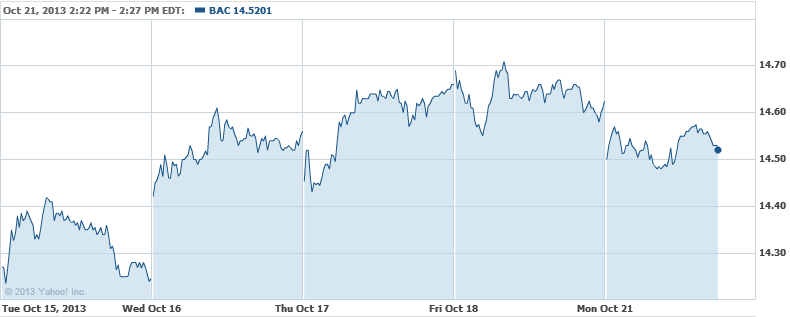 UBS AG (NYSE:UBS): Current price $21.26
Former UBS top executive Raoul Weil, who is wanted in the United States for allegedly assisting wealthy Americans in the avoidance of paying tax, was arrested in Italy over the weekend, the Bologna police said on Monday. Weil was declared a fugitive by the United States in early 2009, after the former chief of UBS's wealth management business did not surrender to U.S. authorities on charges that he conspired to help 17,000 Americans hide assets worth $20 billion in Swiss bank accounts.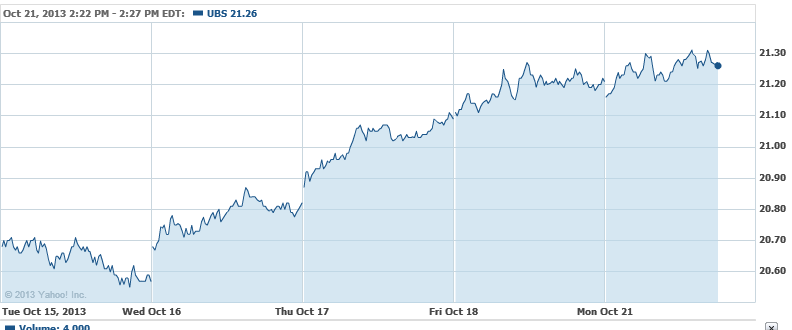 Credit Suisse Group (NYSE:CS): Current price $33.28
Credit Suisse on Monday debuted the Credit Suisse LGBT Equality Index, marking the first index to track the equity performance of firms with lesbian, gay, bisexual, and transgender-friendly policies. The index is a capitalization-weighted equity instrument that measures the performance of American companies recognized for supporting and promoting equality for members of the LGBT community. Index inclusion requires a score of 80 or more on the Human Rights Campaign's Corporate Equality Index.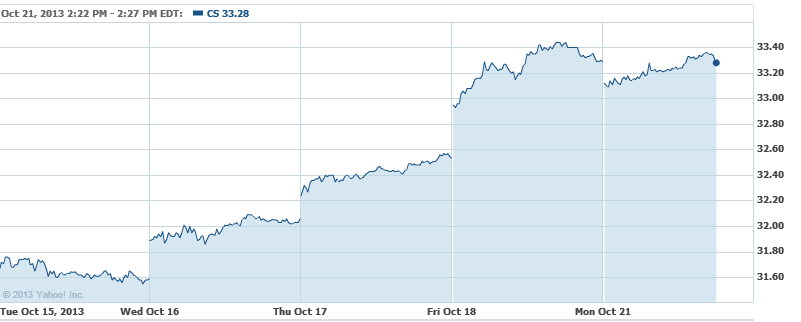 MetLife Inc. (NYSE:MET): Current price $49.39
MetLife is reinforcing its position as a world player in life insurance by making two key senior appointments to its team in Asia. Along with the board of its Indian joint venture partner, PNB MetLife, the firm announced Monday that it named Tarun Chugh as managing director of PNB MetLife. In this position, Chugh will manage all of MetLife's business and operations in India and will continue to drive its growth in the country. Chugh will be a part of MetLife's Asia leadership team and will report to MetLife's of Asia president, Christopher Townsend, and to the PNB MetLife Board.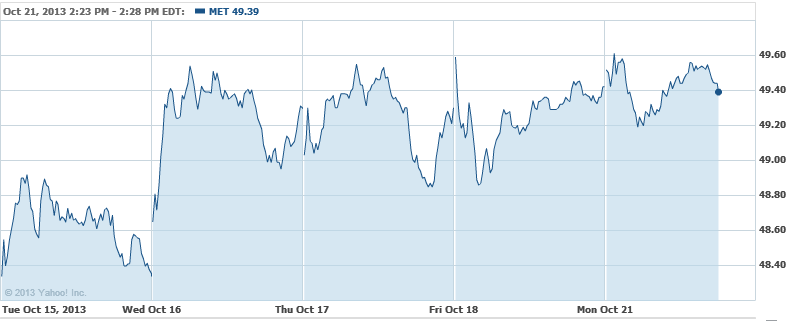 Don't Miss: Big Banks: Rigging the Game With Impunity.