4 Healthcare Stock Stories As a Weekend Investment Prescription
Sagent Pharmaceuticals (NASDAQ:SGNT): Closing price $18.27
On Friday, Sagent reported the voluntary nationwide recall of three lots of Vecuronium Bromide for Injection 10mg (NDC number 25021-657-10) made by Mustafa Nevzat Ilac Sanayii  (MN Pharmaceuticals) and distributed by Sagent. The company began this voluntary recall of Vecuronium Bromide for Injection at the user level, because of the discovery of an elevated impurity result found during routine quality testing of stability samples at the 18-month interval. The elevated impurity result could potentially result in prolonged neuromuscular blockade for critically ill patients suffering with renal failure. Sagent is not aware of any adverse patient events from the use of this product and is continuing its diligent inquiry into the situation.
Are these stocks a buy or sell? Let us help you decide.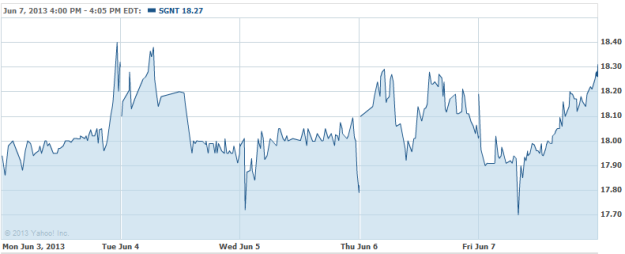 Rosetta Genomics (NASDAQ:ROSG): Closing Price $4.13
The developer and supplier of microRNA-based molecular diagnostics says that it has reached a credentialing agreement with Three Rivers Provider Network of Chula Vista, California, for the Rosetta Cancer Origin Test. The Network is one of the biggest supplemental Preferred Provider Organizations in the United States, providing healthcare benefits to over 10 million members across the country.
Are these stocks a buy or sell? Let us help you decide.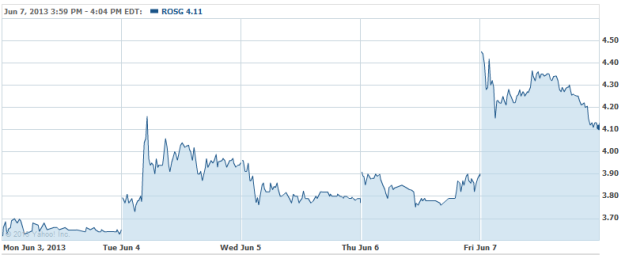 Arena Pharmaceuticals (NASDAQ:ARNA): Closing price $8.69
Arena reported Friday on the introduction of Belviq in the United States. The medication will be available to patients by prescription in domestic pharmacies starting on June 11th. Eisai will market and distribute Belviq through its agreement with Arena Pharmaceuticals GmbH, which is a wholly-owned subsidiary of Arena Pharmaceuticals. The drug is approved by the FDA for use as a supplement to a reduced-calorie diet and increased physical activity for chronic weight management in eligible adult patients.
Are these stocks a buy or sell? Let us help you decide.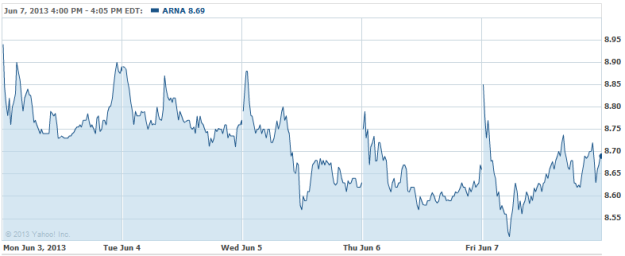 Forest Laboratories (NYSE:FRX): Closing price $
It's the much-dreaded Carl Icahn once again, as Forest is trying to escape yet another bruising proxy struggle with billionaire investor, prior to its annual investor meeting this summer, said two inside sources. They also said that Icahn is Forest's number-two shareholder (the worst-case scenario), and he and the firm have been in talks during the year, which are ongoing so as to avert a third proxy fight in as many years. A mid-June deadline for filing a slate of alternative director candidates is quickly approaching.
Are these stocks a buy or sell? Let us help you decide.
Investing Insights: Is Pfizer a Buy at These Prices?