4 Healthcare Stock Stories Deserving a Tuesday Read
Amgen Inc. (NASDAQ:AMGN): Closing price $109.13
On Tuesday, Amgen announced that it will present new data on omecamtiv mecarbil, which is a small molecule cardiac myosin activator that is being evaluated for the treatment of heart failure in conjunction with Cytokinetics. Amgen will also exhibit data on AMG 145, an investigational human monoclonal antibody that inhibits PCSK9, a protein that lowers the liver's ability to remove low-density lipoprotein cholesterol, or bad cholesterol, from the blood. The firm will present the data at the upcoming ESC Congress 2013, organized by the European Society of Cardiology in Amsterdam.
Are these stocks a buy or sell? Let us help you decide.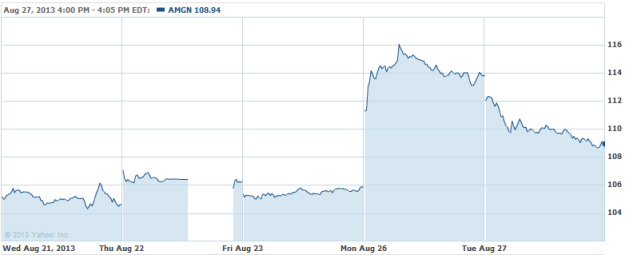 Harvard Bioscience, Inc. (NASDAQ:HBIO): Closing price $4.96
Harvard Bioscience said on Tuesday that its board has hired the veteran life science executive Jeffrey A. Duchemin as its Chief Executive. David Green, who has served as Harvard Bioscience's interim Chief Executive since May 15, has stepped down from that interim position and will continue in his capacity as the president of Harvard Bioscience until the conclusion of the firm's spin-off of its regenerative medicine subsidiary. Harvard Biosciences is a worldwide developer, maker, and marketer of a broad range of tools to advance life science research and regenerative medicine.
Are these stocks a buy or sell? Let us help you decide.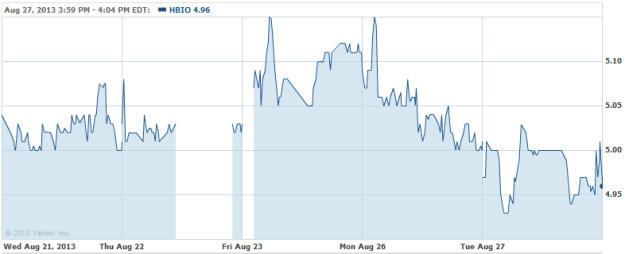 Becton, Dickinson and Co. (NASDAQ:BDX): Closing price $97.25
BD Diagnostics, which is a segment of Becton, Dickinson and Co. reported Tuesday that the FDA has cleared the launch of the BD ProbeTec Trichomonas vaginalis Q Amplified DNA Assay for the direct qualitative detection of T. vaginalis DNA in endocervical and vaginal samples, as well as neat urine specimens to help in the diagnosis of trichomoniasis on the BD Viper System with XTR Technology. In addition, this assay has been CE-marked to the In Vitro Diagnostic Directive.
Are these stocks a buy or sell? Let us help you decide.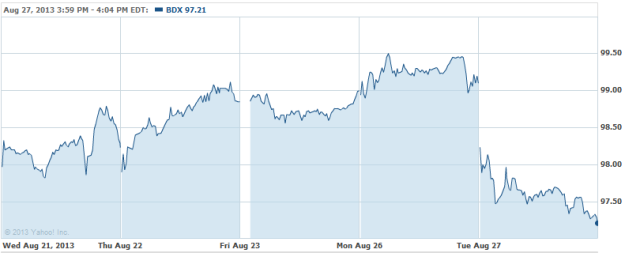 Onyx Pharmaceuticals Inc. (NASDAQ:ONXX): Closing price $123.36
Bayer's cancer drug Nexavar has won priority review status by United States healthcare regulators for the oral drug's use against a difficult-to-treat type of thyroid cancer. The FDA intends to finish its priority review within six months instead of the standard review of about 10 months, according to Bayer. The latter and its development partner Onyx Pharmaceuticals, are searching out a wider use for Nexavar to include treatment of patients suffering from thyroid cancer that returned, despite previous surgery and treatment with radioactive iodine, which is a group with a especially poor prospects of survival.
Are these stocks a buy or sell? Let us help you decide.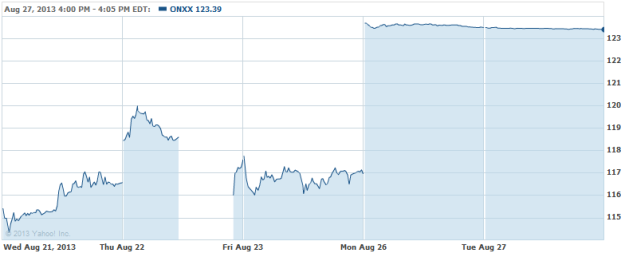 Investing Insights: Will Amgen Stock Continue to Rise After Recent Acquisition?