4 Healthcare Stock Stories For a Midweek Investment Checkup
Forest Laboratories, Inc. (NYSE:FRX): Closing price $43.28
On Wednesday, Forest laboratories and Almirall, S.A said that they will postpone the planned fourth-quarter 2013 submission of a new drug application for the combination of aclidinium bromide, which is a long-acting muscarinic antagonist and formoterol fumarate, also a long-acting beta agonist, for the indication of Chronic Obstructive Pulmonary Disease. This decision was based on comments by the FDA at a recent pre-NDA meeting. The delay is linked with settling the chemistry, manufacturing and control specifications connected with the combination formulation. The firms are collaborating with the FDA concerning the CMC-related comments provided at the pre-NDA meeting to determine the appropriate next steps, and expect to provide an update when additional information becomes available.
Are these stocks a buy or sell? Let us help you decide.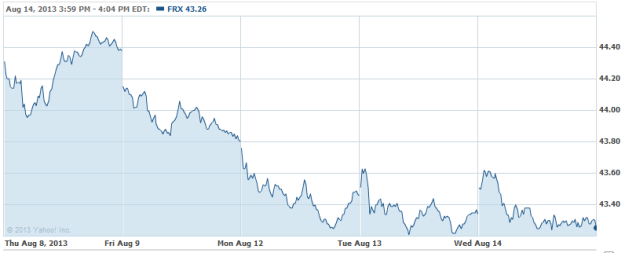 Teva Pharmaceutical Industries Ltd. (NYSE: TEVA): Closing price $39.85
Teva announced Wednesday that the international proxy advisory services ISS Proxy Advisory Services and Glass Lewis, have suggested that shareholders vote for re-election of all director nominees, and in support all proposals at the upcoming annual meeting of shareholders to be held on August 27. Holders of the firm's American Depositary Shares are reminded that to have their shares voted, their instructions must be received no later than August 23 at 12:00 noon, Eastern Daylight Time.
Are these stocks a buy or sell? Let us help you decide.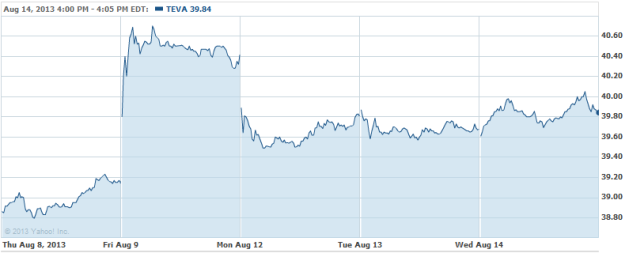 Chelsea Therapeutics International, Ltd. (NASDAQ:CHTP): Closing price $2.82
Chelsea Therapeutics said that it has submitted additional information to the FDA, so as to settle certain technical deficiencies in its resubmitted new drug application for Northera (droxidopa). Pending approval by the agency, the resubmission is expected to be considered a complete response to the March 28, 2012 complete response letter issued by the FDA. A new six-month review clock, as specified under the Prescription Drug User Fee Act, will be set from the date of receipt.
Are these stocks a buy or sell? Let us help you decide.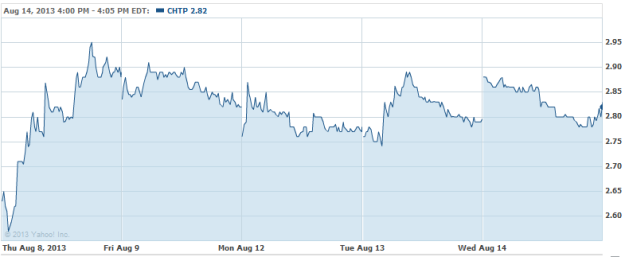 Alnylam Pharmaceuticals, Inc. (NASDAQ:ALNY): Closing price $48.76
The RNAi therapeutics firm Alnylam Pharmaceuticals announced Wednesday that the FDA has granted an Orphan Drug Designation to ALN-AT3 as a therapeutic for the treatment of hemophilia B. Alnylam is working on ALN-AT3, which is a subcutaneously administered RNAi therapeutic that targets antithrombin, for the treatment of hemophilia including hemophilia A, hemophilia B, and hemophilia A or B with inhibitors and other Rare Bleeding Disorders.
Are these stocks a buy or sell? Let us help you decide. Check out our Stock Picker Newsletter now.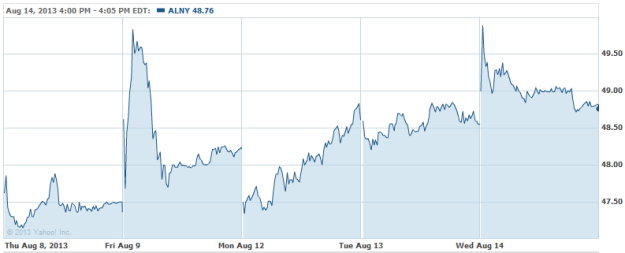 Don't Miss: This Obamacare Delay Was Hidden in the Frequently Asked Questions.