4 Healthcare Stock Stories for a Monday Investment Checkup
GlaxoSmithKline plc (NYSE:GSK); Closing price $51.30
On Monday, GlaxoSmithLine said that the FDA has granted Priority Review designation to its supplemental new drug applications for the combined use of Tafinlar (dabrafenib) and Mekinist (trametinib) for the treatment of adult patients suffering from unresectable or metastatic melanoma with a BRAF V600 E or K mutation. The FDA has assigned a prescription drug user fee act target date of January 8, 2014 for the Mekinist (trametinib) supplement and January 9 for the Tafinlar (dabrafenib) supplement.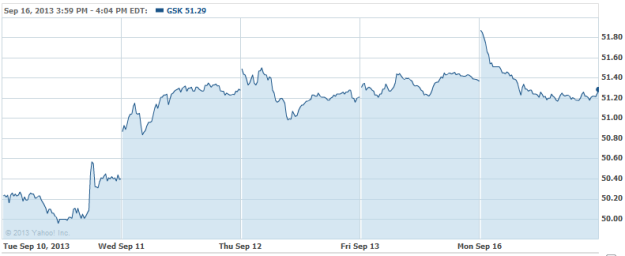 Celsion Corp. (NASDAQ:CLSN): Closing price $1.26
Celsion announced Monday that Ronnie T.P. Poon, MD, MS, PhD, FRCS (Edin), FACS, Professor of Surgery at the University of Hong Kong and Lead Asia Pacific Principal Investigator for Celsion's Phase III HEAT Study of ThermoDox in hepatocellular carcinoma, has reviewed the official clinical trial results from the HEAT Study including findings from the HEAT Study post-hoc analysis at the International Liver Cancer Association 7th Annual Conference held over the weekend in Washington D.C.
Subsequent to Poon's presentation on Saturday, the company sponsored a symposium of the top liver cancer experts to discuss new directions in the treatment of early-intermediate HCC.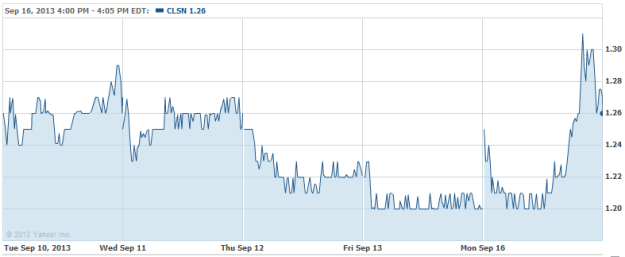 Siemens AG (NYSE:SI): Closing price $117.00
Siemens Healthcare Diagnostics has released a voluntary recall of its MicroScan Synergies plus Negative and rapID/S plus Negative panels, which are used for determining antimicrobial susceptibility and/or identification for gram-negative bacteria. An internal inquiry has confirmed a rise in false susceptible and false intermediate misreads for imipenem and/or meropenem when read rapidly (< 16 hours) on the MicroScan WalkAway Microbiology System. The probe found that no other antimicrobial agent results are impacted. Siemens has advised the FDA of this action.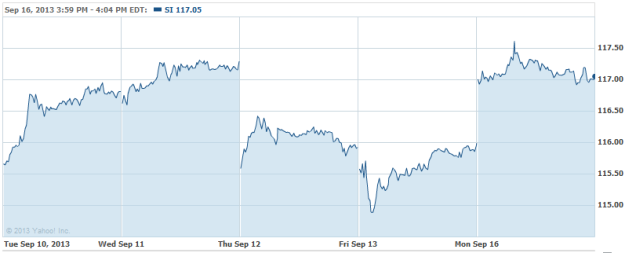 Tonix Pharmaceuticals Holding Corp. (NASDAQ:TNXP): Closing price $3.73
The development stage specialty pharmaceutical firm announced on Monday the beginning of its Phase 2b BESTFIT (BEdtime Sublingual TNX-102 SL as Fibromyalgia Intervention Therapy) trial of its lead therapeutic candidate, TNX-102 SL 2.8 mg tablets, in patients suffering with fibromyalgia. BESTFIT is a randomized, double-blind trial of TNX-102 SL versus placebo in patients diagnosed having primary fibromyalgia. It is anticipated that the trial should enroll some 120 patients, who will be randomized one-to-one to receive either TNX-102 SL or placebo tablets, taken sublingually at bedtime, daily for 12 weeks.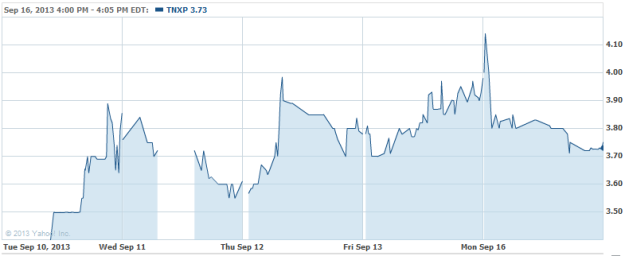 Don't Miss: GOP: Obamacare 'Honor System' May Lead to $250 Billion.