4 Healthcare Stock Stories for a Thursday Investment Checkup
Eli Lilly and Co. (NYSE:LLY): Closing price $49.14
The sixth Global Day of Service in Indianapolis will this year will include Lilly employees who will join thousands of other volunteers from local community and civic-based organizations in a city-wide initiative known as Indy DO Day. Lilly's 8,000 Indianapolis volunteers will work on 70 projects that blend into Indy DO Day, which is a broader community effort that encourages all Indianapolis residents, businesses, nonprofits, and faith-based organizations to select projects that will have a positive impact on the city.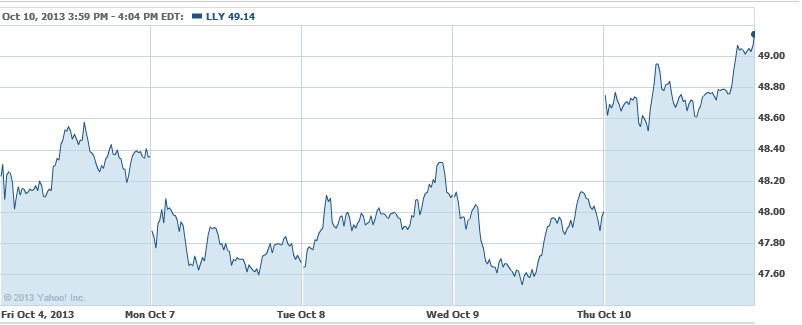 Teva Pharmaceutical Industries Ltd. (NYSE: TEVA): Closing price $40.57
On Thursday, Teva announced steps to move up the reduction of costs, and to optimize its structure and processes. These measures form part of Teva's global restructuring program, which was begun in December 2012 and included moves to divest non-core assets, raise organization effectiveness, improve manufacturing efficiency, and lower excess capacity. To that effect, Teva will slash its global workforce by roughly 10 percent, approximately 5,000 employees, and will complete the majority of the reduction by the end of next year. Moreover, Teva continues to identify opportunities to optimize value through the selective reduction of assets that no longer fit its core business or are not crucial to its future.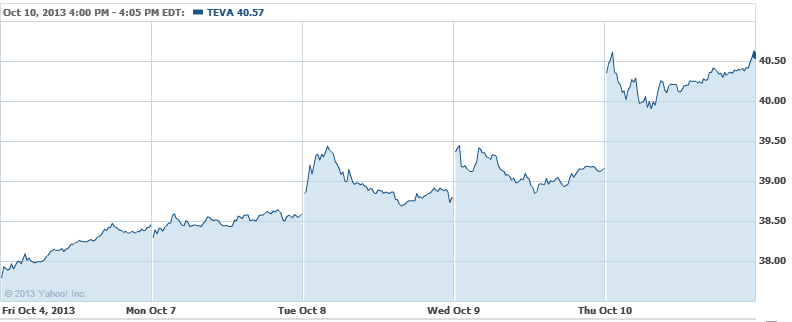 Integra LifeSciences Holdings Corp. (NASDAQ:IART): Closing price $42.72
Integra announced Thursday the debut of the Integra Laminoplasty System, a comprehensive set of implants and instruments created for use following open-door laminoplasty procedures in the cervical and thoracic spine (C3-T3). The system has received 510k clearance from the FDA, and will be featured at the North American Spine Society 28th annual meeting, October 9 through 12, in New Orleans. The Integra Laminoplasty System contains several plate and screw options, permitting surgeons to treat varying patient anatomies. The user-friendly system includes multiple plate insertion and drill guide options, together with a new retentive screw driver, ensuring a seamless approach to laminoplasty procedures.

Alkermes plc. (NASDAQ: ALKS): Closing price $31.84
On Thursday, Alkermes said that the FDA has granted Fast Track status for ALKS 5461 for the adjunctive treatment of major depressive disorder in patients who have an inadequate response to standard therapies. Fast Track is a process created to facilitate the development and expedite the review of drugs to treat serious conditions and with the potential to meet an unmet medical need.

Investing Insights: Does Johnson & Johnson Support Higher Prices?