4 Healthcare Stock Stories for a Tuesday Investment Wellness Checkup
VIVUS Inc. (NASDAQ:VVUS): Closing price $10.06
Vivus has reached into a license and commercialization accord with Menarini, through which the latter will receive the rights to Stendra in over 40 European countries, apart from Australia and New Zealand. Stendra, which is a phosphodiesterase type 5 (PDE5) inhibitor, received marketing approval in the United States in April 2012 and in the European Union in June 2013. Pursuant to the terms of the agreement, Auxilium will get the rights to Stendra in the United States and Canada. In return, VIVUS will receive an upfront payment, milestone and other payments totaling roughly $300 million, contingent upon certain pre-specified criteria.

Quest Diagnostics Inc. (NYSE:DGX): Closing price $57.90
On Tuesday, the provider of diagnostic information services announced the availability of BRCAvantage, its suite of four new lab-developed genetic tests that identify mutations in BRCA1 and BRCA2 genes, which are linked with increased risk of inherited breast and ovarian cancers. Serving an estimated one-half of domestic physicians and 30 percent of American adults, Quest is the biggest clinical laboratory firm to introduce a BRCA test since the Supreme Court's human gene patent ruling in June that created a new era of choice in BRCA testing for patients and their providers.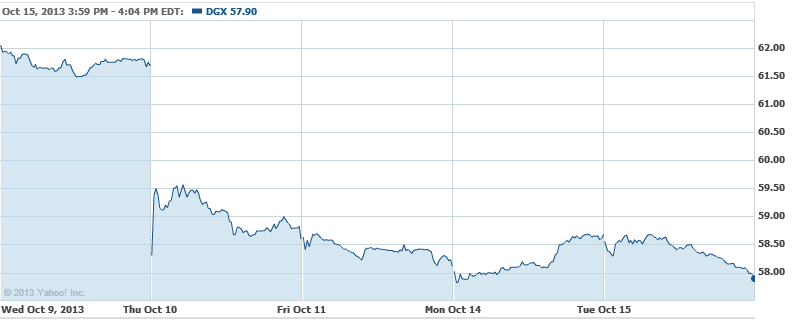 Arena Pharmaceuticals, Inc. (NASDAQ:ARNA): Closing price $4.57
Arena reported Tuesday that Eisai Inc. will swell its Belviq sales force to around 400 representatives by December, doubling the size of the group from the date Belviq became available in June. The expansion of the sales force, which is ongoing, and follows increases in coverage of Belviq by health plans and pharmacy benefit managers since the intro, will permit Eisai to reach some 65,000 physicians in the United States, including endocrinologists, primary care providers, cardiovascular specialists, and gastrointestinal specialists.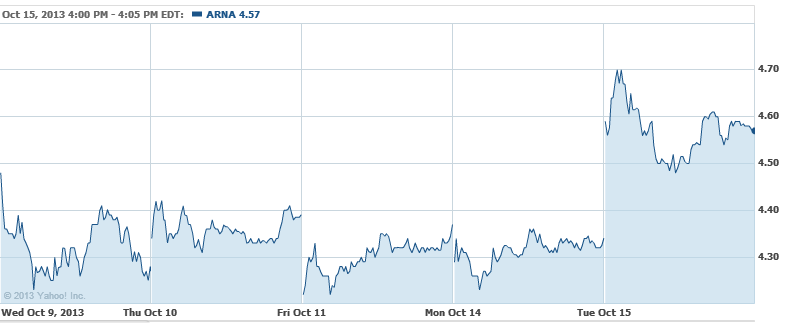 TeamHealth Holdings Inc. (NYSE:TMH): Closing price $41.25
TeamHealth announced the purchase of the operations of Marshall Physician Services, LLC, operating as MESA Medical Group. MESA, based in Lexington, Kentucky, manages and staffs emergency medicine and hospital medicine programs for 24 facilities in Kentucky, Indiana, Ohio, and West Virginia. MESA provides emergency medicine and hospital medicine staffing services for hospitals, and through the management and staffing of 23 emergency departments and 10 hospital medicine programs, MESA cares for in excess of 600,000 patients annually.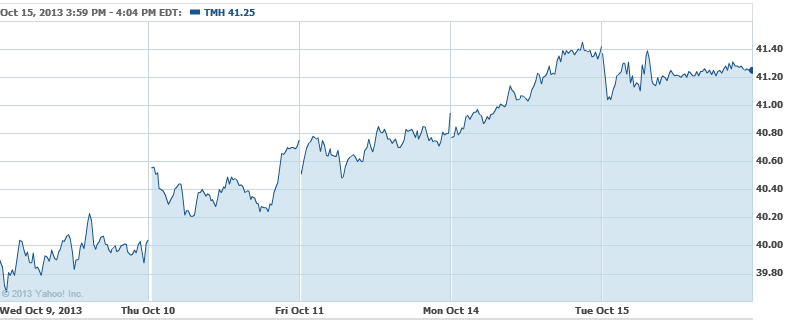 Don't Miss: Recent Recalls Weren't a Headache for Johnson & Johnson Earnings.