4 Healthcare Stock Stories for Almost-The-Weekend Reading
Pfizer (NYSE:PFE): Closing price $27.28
Zoetic, which is Pfizer's animal health spin-off, has priced its initial public offering at $26 per share, which is a bit above the expected $22 to $25 range. The shares will likely be traded on the New York Stock Exchange on Friday under the symbol "ZTS."
J.P. Morgan, BofA Merrill Lynch and Morgan Stanley are leading the offering.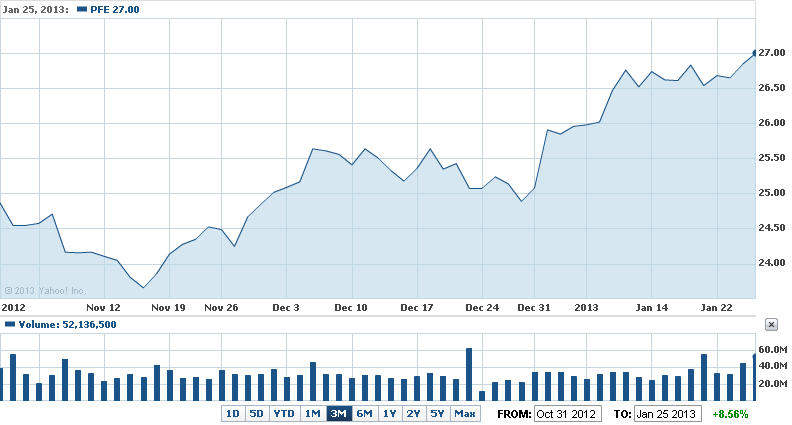 Markets are at 5-year highs! Discover the best stocks to own. Click here for our fresh Feature Stock Pick now!
Galectin Therapeutics (NASDAQ:GALT) Closing price $2.57
The firm said Thursday that it submitted an Investigational New Drug application to the FDA on January 30. The application supports a proposed indication of GR-MD-02 for treatment of non-alcoholic steatohepatitis  with advanced fibrosis, or fatty liver disease. Galectin is a developer of therapeutics which target galectin proteins to treat fibrosis and cancer.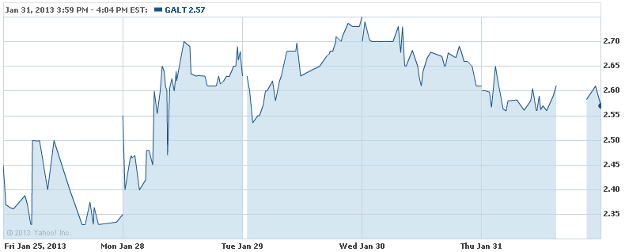 ArQule (NASDAQ:ARQL): Closing price $ 2.55
On Thursday, Daiichi Sankyo Company and ArQule said that the first patient has been enrolled in the pivotal Phase 3 METIV-HCC (MET-high patients with tivantinib in HCC) trial of tivantinib (ARQ 197). The drug is an investigational selective inhibitor of MET, a receptor tyrosine kinase, and is being evaluated for the treatment of patients diagnosed with hepatocellular carcinoma  who have previously received one or two prior systemic anti-cancer therapies.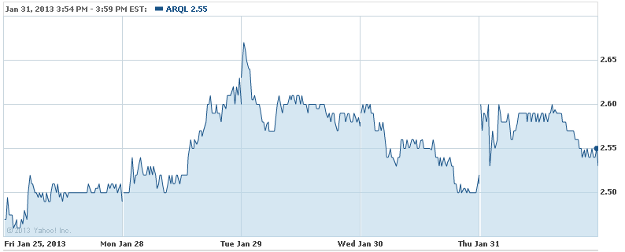 Cell Therapeutics (NASDAQ:CTIC): Closing price $1.45
The firm announced that it has been advised by the Gynecologic Oncology Group that an independent Data Safety Monitoring Board has recommended continuation of the GOG-0212 Phase 3 clinical trial of Opaxio as maintenance therapy in ovarian cancer with no changes, subsequent to a planned interim survival analysis. CTI is still blinded to the interim analysis results. GOG-0212 is the largest maintenance study in this setting, having now enrolled roughly 1,000 of the planned 1,100 patients. Enrollment should be completed this year.

Don't Miss: Which of These 5 Healthcare Stocks Has the Strongest Earnings Trends?