4 Healthcare Stock Stories for Tuesday Investment Wellness
Sanofi-Aventis (NYSE:SNY): Closing price $49.26
Sanofi reports that the European Commission has given the nod to its candidate, Lemtrada, for adults suffering with relapsing remitting multiple sclerosis. Prior to this, the European Medicines Agency's Committee for Medicinal Products for Human Use had recommended the approval of Lemtrada in June, issuing a positive opinion on Lemtrada based on two pivotal phase III trials, which were finished in 2011. In the first evaluation, CARE-MS I, Lemtrada attained the first primary endpoint. Results indicated that treatment with two annual cycles of Lemtrada versus Rebif resulted in a 55-percent reduction in the relapse rate over the two-year span of the study.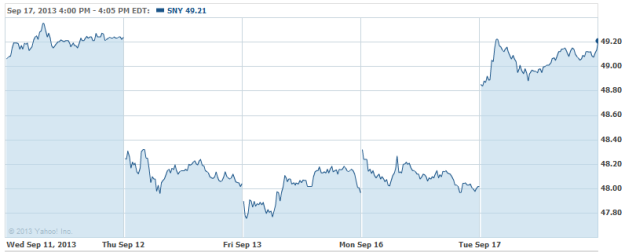 Boston Scientific Corp. (NYSE:BSX) : Closing price $11.90
Boston Scientific and OrbusNeich Medical Inc. have resolved all stent-related litigation between them. The accord settles cases brought by the parties in the United Kingdom, Germany, the Netherlands, Ireland, and the United States. The settlement includes a one-time payment from Boston Scientific to OrbusNeich, resolves all stent-related disputes between the parties and does not include future financial obligations.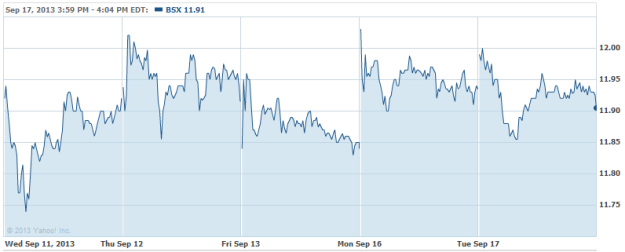 NeoStem, Inc. (NASDAQ:NBS): Closing price $8.68
On Tuesday, NeoStem said that on Friday, the Data Safety Monitoring Board recommended continuing its PreSERVE AMI Phase 2 clinical trial, subsequent to a third interim data and safety review. The PreSERVE trial of AMR-001 consists of a Phase 2, randomized, placebo-controlled, and double-blind study created to treat 160 patients. AMR-001 is being studied for the preservation of heart function following a severe heart attack.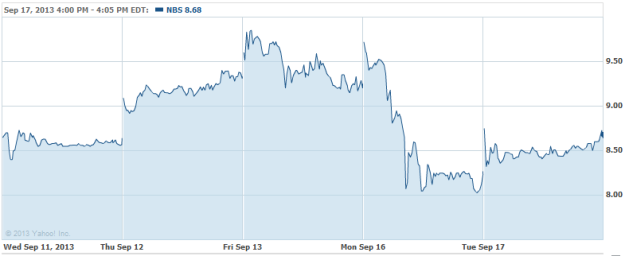 Cardiome Pharma Corp. (NASDAQ: CRME): Closing price $2.45
Cardiome announced Tuesday that its subsidiary, Cardiome Development AG, has reached an accord with Tzamal Medical Ltd. through which to sell and distribute Brinavess (vernakalant intravenous) exclusively in Israel. Under the terms, Tzamal Medical will conform to specific annual commercial goals for Brinavess. Financials of the transaction have not been reported.