4 Healthcare Stock Stories for Weekend Investment Wellness
Dendreon Corp. (NASDAQ: DNDN): Closing price $2.99
On Friday, Dendreon announced the presentation of data from clinical studies featuring Provenge (sipuleucel-T), which is its autologous cellular immunotherapy for metastatic castrate-resistant prostate cancer, at the 2013 European Cancer Congress in Amsterdam, September 27 to October 1. Preliminary Phase II data surrounding DN24-02, an investigational autologous cellular immunotherapy for patients with surgically resected HER2+ urothelial cancer, will also be presented.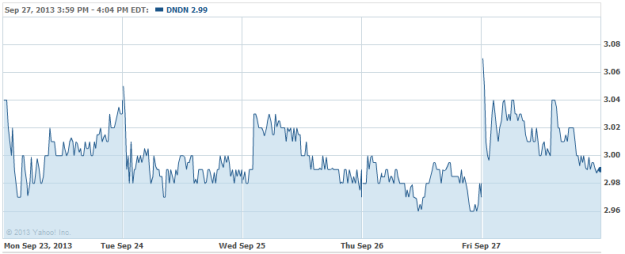 Bristol-Myers Squibb Co. (NYSE:BMY): Closing price $46.20
Bristol-Myers Squibb on Friday reported results from a pooled analysis of survival data for 12 studies in patients suffering from metastatic or locally advanced or unresectable melanoma, and were treated with Yervoy (ipilimumab) at different doses and regimens. A plateau in the survival curve begins at about three years, with follow-up of up to ten years in some patients. Roughly 22 percent of patients survived at three years. The data will be presented at the 2013 European Cancer Congress on Saturday at 1:00 p.m. Central European Time, and were highlighted at a Congress press briefing (Abstract # 24LBA, Pooled analysis of long-term survival data from Phase 2 and Phase 3 trials of ipilimumab in metastatic or locally advanced, unresectable melanoma).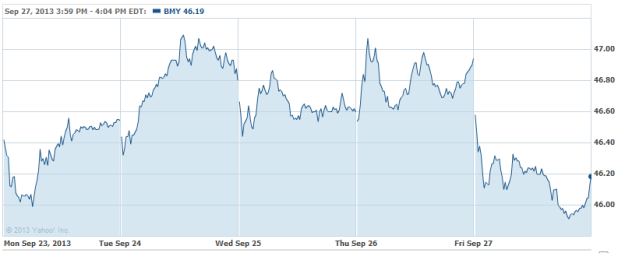 Warner Chilcott plc (NASDAQ:WCRX):Closing price $ 23.11
Actavis, Inc. and Warner Chilcott  announced that the Federal Trade Commission has signed off on Actavis' proposed purchase of Warner Chilcott. The vote in support of the transaction comes after Actavis' agreement to a proposed consent order, through which Actavis has agreed to sell a certain four products as a condition to obtaining FTC approval. The closing of the transaction is subject to approval by the Irish High Court and other usual closing conditions, and should take place as soon as practicable after satisfaction of those conditions. Financials of the divestitures were not reported.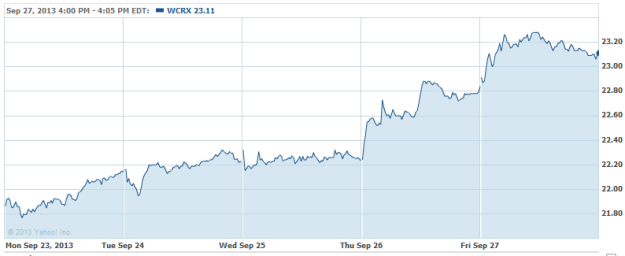 MannKind Corp. (NASDAQ:MNKD): Closing price $5.84
Analyst Bart Classen at Summer Street wrote in a note that there is a "real" chance that Mannkind Corp.'s new drug application for Afrezza will not be accepted by the FDA when resubmitted. Summer Street has no rating on Mannkind, but Classen believes that it is unlikely inhaled insulin will be cleared.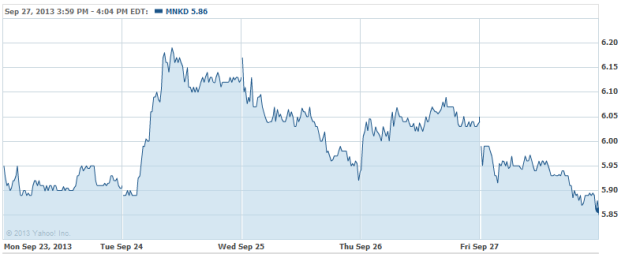 Don't Miss: 3 States Where More Than 1 in 5 People Receive Food Stamps