4 Healthcare Stock Stories Getting Notice On Thursday
Eli Lilly and Company (NYSE:LLY): Closing price $51.85
On Thursday, Lilly and Incyte Corporation announced 52-week efficacy and safety data from the open-label, long-term extension of the Phase 2b JADA evaluation of baricitinib in patients suffering from active rheumatoid arthritis. Baricitinib, formerly known as LY3009104 INCB28050, is an orally-available Janus kinase inhibitor being examined for use in the treatment of certain autoimmune conditions, such as that type of arthritis. Among patients completing the open-label extension, clinical improvements seen at week 24 were sustained at the end of 52 weeks. The results were presented at the European League Against Rheumatism Annual European Congress of Rheumatology in Madrid.
Are these stocks a buy or sell? Let us help you decide.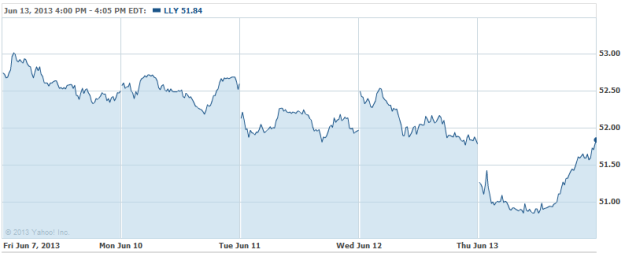 Gilead Sciences (NASDAQ:GILD): Closing price $51.95
Gilead's Viread pill lowered the risk of injected-drug users contracting the AIDS virus by 50 percent in a study conducted in Thailand, a finding that could afford public health officials a new weapon with which to fight HIV's spread. In a trial involving 2,413 HIV-negative drug users in Bangkok over five years, those who received Viread daily were 49 percent less likely to become infected with HIV than those who received a placebo, according to researchers from the Thai Ministry of Public Health and the United States Centers for Disease Control and Prevention, as reported Thursday in the Lancet.
Are these stocks a buy or sell? Let us help you decide.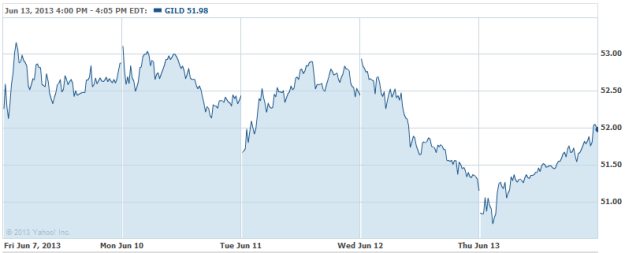 Celgene Corporation (NASDAQ: CELG) Closing price $120.26
Celgene's subsidiary Celgene International Sàrl on Thursday announced results from PALACE 3, its third phase III evaluation in psoriatic arthritis, at EULAR, the European Congress of Rheumatology annual meeting in Madrid. The study, which evaluated 495 patients, exhibited statistical significance in attaining the primary endpoint of an American College of Rheumatology 20 score at week 16 for patients receiving apremilast versus placebo.
Are these stocks a buy or sell? Let us help you decide.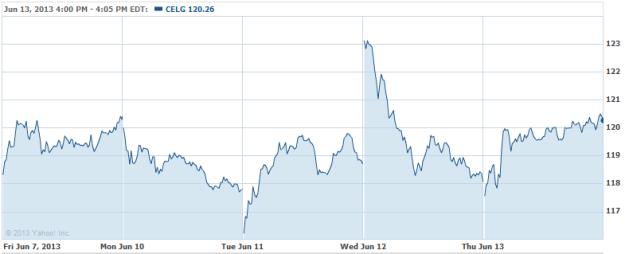 Northwest Biotherapeutics (NASDAQ:NWBO): Closing price $3.53
Northwest announced Thursday that its 60-patient Phase I/II clinical trial of DCVax-Direct for all inoperable solid tumor cancers has begun at the University of Texas MD Anderson Cancer Center in Houston. Northwest Biotherapeutics is a biotechnology firm developing non-toxic DCVax personalized immune therapies for solid tumor cancers.
Are these stocks a buy or sell? Let us help you decide. Check out our Stock Picker Newsletter now.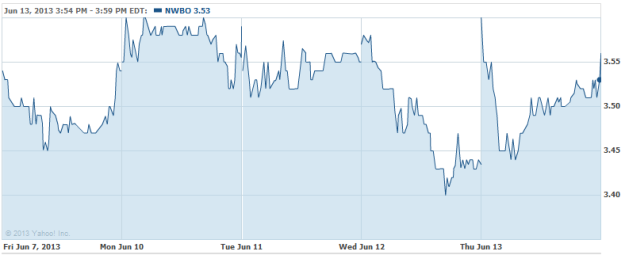 Investing Insights: Can Walgreen See Higher Prices?