4 Healthcare Stock Stories Not to be Missed
St. Jude Medical (NYSE:STJ): Closing price $38.37
On Monday, the medical device manufacturer reported that it has  received an FDA warning letter in regards to problems with manufacturing and quality control at a California plant where it makes implantable heart defibrillators. In response, St. Jude is working to correct the problems at the plant and does not believe that the citation should impact its financial results.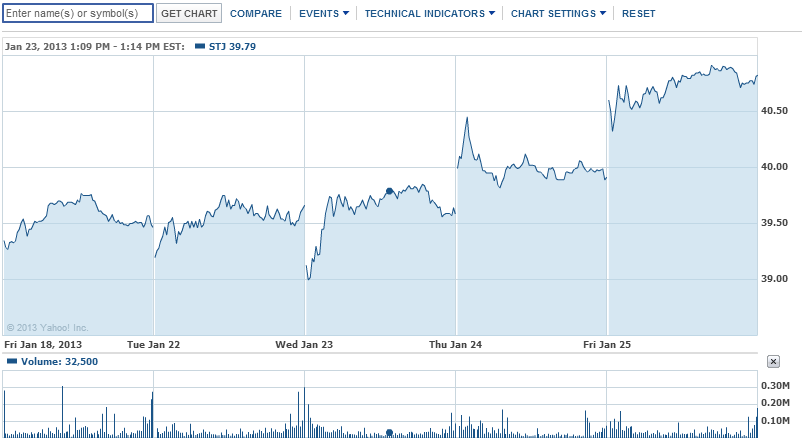 Santarus (NASDAQ:SNTS): Closing price $12.52
Santarus said on Tuesday that its Uceris (budesonide) extended release tablets for the induction of remission in patients suffering from active, mild to moderate ulcerative colitis has been okayed by the FDA. Accordingly, the company expects to begin the commercial launch of the medication in March. Uceris contains budesonide, which is a corticosteroid, in a novel oral tablet formulation that employs proprietary MMX multi-matrix system colonic delivery tech. The approved dosing regimen for adult patients is one 9 mg tablet taken orally once a day in the morning for up to 8 weeks.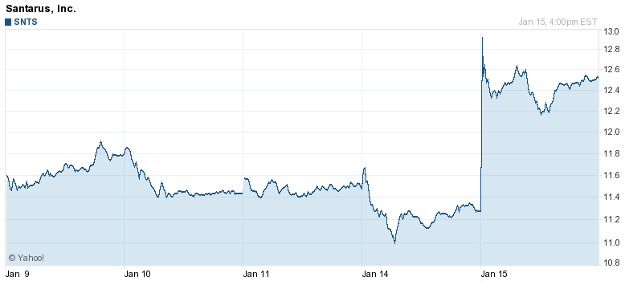 Are these stocks a buy or sell? Let us help you decide. Check out our Wall St. Cheat Sheet Stock Picker Newsletter now >>
Johnson & Johnson (NYSE:JNJ): Closing price $72.36
Manufacturing difficulties of Tylenol at Johnson & Johnson has been plaguing supply distributions for more than three years, and CVS Corporation (NYSE:CVS) is receiving only an amount to stock about half of its 7,400 domestic stores. The latter, in response, has modified its stocking procedures so as to eliminate empty spots on shelves where the medication should have been, says Reuters.
Luminex Corporation (NASDAQ:LMNX): Closing price $17.81
The firm reported Tuesday that it has received FDA approval for its xTAGGastrointestinal Pathogen Panel, a novel comprehensive molecular diagnostic assay that tests for more than 90 percent of bacterial, viral, and parasitic causes of infectious gastroenteritis in a single assay. The assay can be a significant clinical tool in the management of gastrointestinal infections and is now available domestically.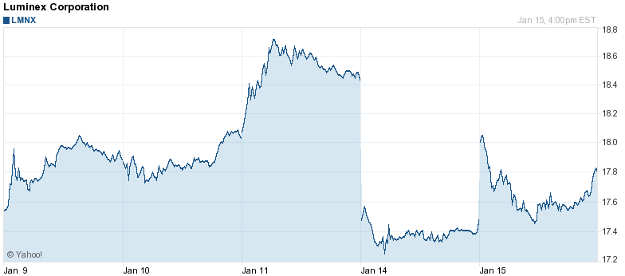 Investing Insights: Is Forest Laboratories a Buy Now?