4 Healthcare Stock Stories Prescribed for Investors
Wal-Mart Stores (NYSE:WMT): Current price $68.47
Vice President of Health and Wellness payer relations for Wal-Mart, Marcus Osborne, reports that his company is looking into the concept of of establishing a private health insurance exchange, designed to offer cheaper health insurance to small businesses, according to Orlando Business Journal. Additionally, Osborne said that Wal-Mart wants to collaborate with insurers and managed care companies in search of new, low-cost health insurance options for small firms that historically have only limited options. In practice, those products would be available through a health insurance exchange, or as Osborne said, simply a "marketplace."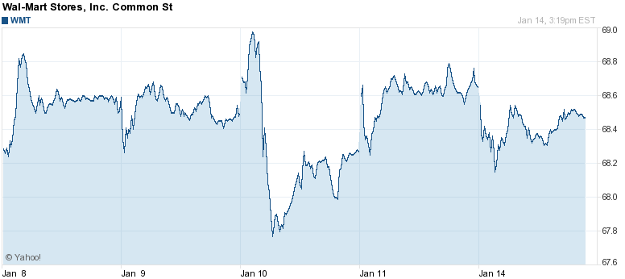 Are these stocks a buy or sell? Let us help you decide. Check out our Stock Picker Newsletter now.
Neuralstem (AMEX:CUR): Current price $1.30
The company has won approval from the FDA to begin a Phase I safety trial of its lead cell therapy candidate, NSI-566, in chronic spinal cord injury patients. This open-label, multi-site evaluation will enroll as many as eight patients suffering from thoracic spinal cord injuries (T2-T12) who have an American Spinal Injury Association A level of impairment between one and two years after their injuries. AIS A impairment would typically be a patient with no motor or sensory function in the relevant segments at and below the injury, which is considered to be complete paralysis.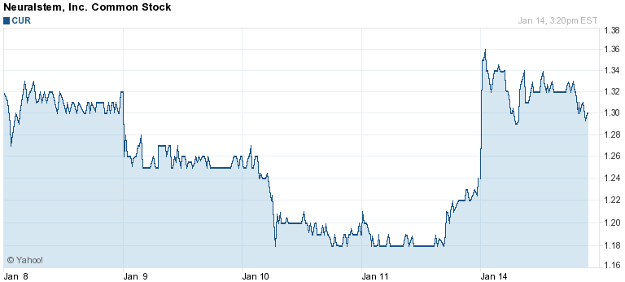 Pfizer (NYSE:PFE): Current price $26.71
Pfizer's Quillivant XR CII for extended-release oral suspension can now be purchased in the United States to treat attention deficit hyperactivity disorder. The medication is the first once-daily, extended-release liquid methylphenidate for ADHD and may be had by prescription.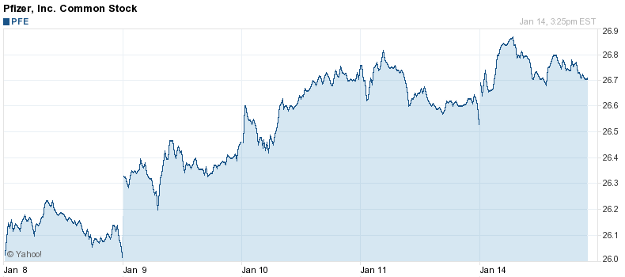 Walgreen Co. (NYSE:WAG): Current price $39.06
Some areas in the United States are seeing sudden surges of demand for flu vaccine that are creating sporadic shortages. Spokesman Tom Skinner of the Centers for Disease Control and Prevention reports that, "There's still enough vaccine to go around, but people may have to make a few calls to get it." Meanwhile, Walgreen's is working on making sure a steady supply will be available at its stores and it plans to be able to continue offering flu shots throughout the season. However, Robert Elfinger, a company spokesman, said that, "Due to increased demand for flu shots in recent weeks, select locations may currently be experiencing shortages in supply of flu vaccine."
Don't Miss: Will MetLife and GE Benefit From This Purchase?