4 Healthcare Stock Stories Prescribed for Investors
Teva Pharmaceutical Industries (NYSE:TEVA): Closing price $38.77
Teva, the maker of the market-leading multiple sclerosis drug Copaxone, has filed a petition with the FDA through which it hopes to delay entry into the market of a rival drug, BG-12, developed by Biogen IDEC (NASDAQ:BIIB). The petition requests that the agency not okay  any new multiple sclerosis drug until its safety has been studied by a panel of outside advisors and also revealed that it has found "troubling information" on a publicly accessible website regarding the safety of Biogen's drug.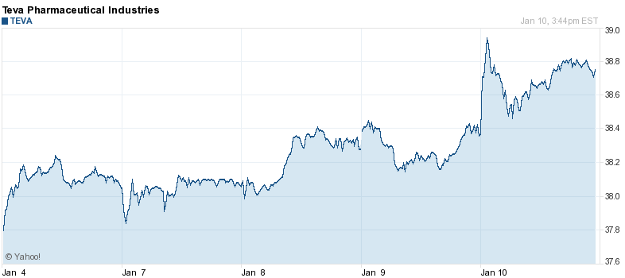 Eli Lilly and Company (NYSE:LLY): Closing price $53.25
Lilly has resolved a lawsuit brought by four daughters who said that their breast cancers were caused by a drug, diethylstilbestrol, that their mother took during her pregnancies in the 1950s, a conclusion some believe might lead to financial settlements in many other claims brought by women in the United States. A total of 51 women, which includes the Melnick sisters whose case was first to go to court, filed lawsuits in Boston against in excess of a dozen firms that made or marketed the synthetic estrogen. The drug was prescribed to millions of pregnant women at the time in the mistaken belief that it would prevent miscarriages.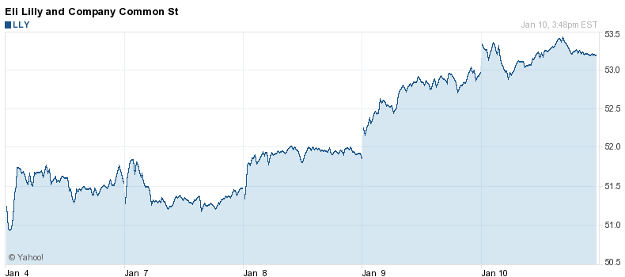 Are these stocks a buy or sell? Let us help you decide. Check out our Wall St. Cheat Sheet Stock Picker Newsletter now >>
UnitedHealth Group Incorporated (NYSE:UNH): Closing price $53.12
The firm's subsidiary, UnitedHealthcare, has completed a two-year study which offers hope that the Diabetes Health Plan can help people suffering from diabetes more effectively manage their condition and reduce their health risks while also decreasing related health care costs. The study tracked 620 people with diabetes for two years, evaluating their compliance with six key diabetes treatment and testing requirements, among which include regular primary care visits and screening tests for cancer, blood sugar, cholesterol, kidney function and eye disease.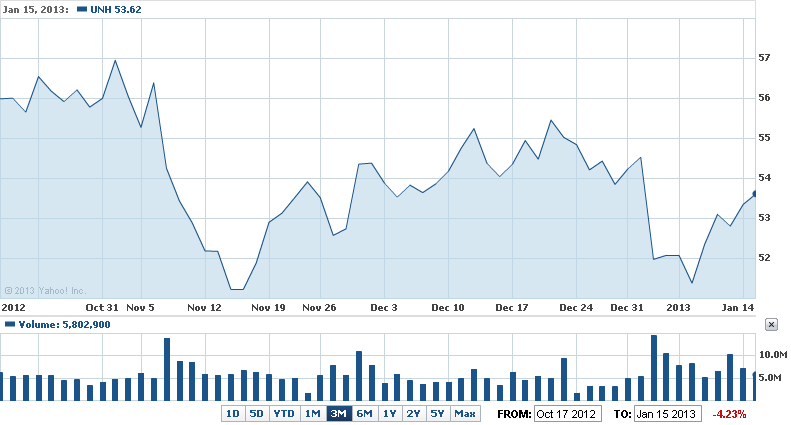 PharmAthene (AMEX:PIP): Closing price $1.18
On Thursday, PharmAthlene said that the Delaware Supreme Court heard oral arguments in connection to both parties' appeal in its ongoing litigation against SIGA Technologies which is contesting a May 2012 award of 50 percent of the net profits over a period of ten years from all sales of SIGA's smallpox antiviral therapeutic, Arestvyr, and related products. The net profits award would start after SIGA receives the first $40 million in net profits as well as a portion of the Company's attorney's fees and other costs. In reaction to SIGA's appeal, PharmAthene cross-appealed, challenging other aspects of the trial court's decision.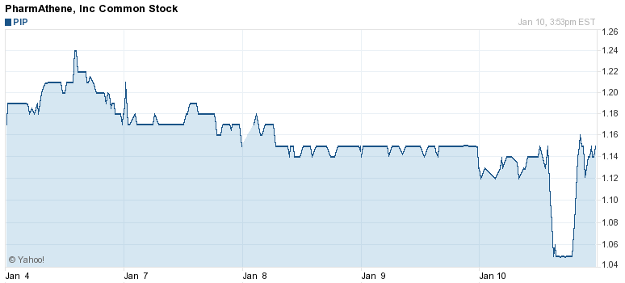 Investing Insights: Should Boston Scientific Be Trading Higher?