4 Healthcare Stock Stories Ready for an Investment Checkup
Gentium S.p.A. (NASDAQ:GENT): Closing price $31.81
On Tuesday, Gentium reported that the European Commission has granted a Marketing Authorization for Defitelio (defibrotide) for the treatment of severe hepatic veno-occlusive disease in adults and children undergoing hematopoietic stem cell transplantation therapy. Defitelio is the first okayed treatment in the European Union for this life-threatening condition. The authorization represents the formal endorsement of the positive opinion received from the European Medicine Agency's Committee for Human Medicinal Product on July 26, 2013. Gentium intends to commence commercialization of Defitelio in the European Union in December.

Questcor Pharmaceuticals Inc. (NASDAQ: QCOR): Closing price $62.59
Questcor announced Tuesday that it will begin a Phase 2 evaluation to explore the efficacy and safety of H.P. Acthar el (repository corticotropin injection) for Acute Respiratory Distress Syndrome. The firm's Investigational New Drug application for the study has been reviewed by the FDA and is now active. The Syndrome is an acute life-threatening lung condition that may result from pulmonary and non-pulmonary infections, or a number of other serious conditions. Based on the present understanding of its potential mechanism of action, Questcor believes that Acthar could have both steroid-independent and steroid-dependent protective effects in this condition.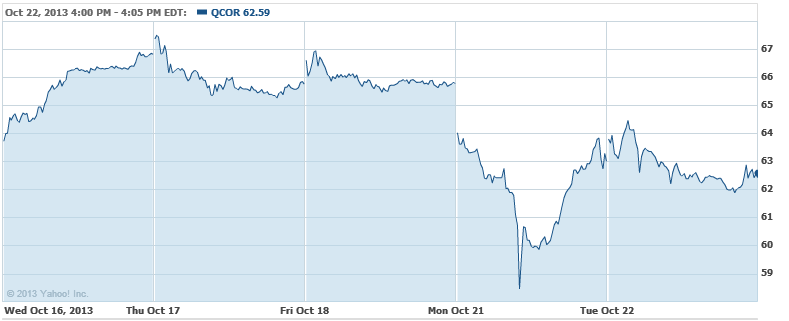 Cubist Pharmaceuticals Inc. (NASDAQ: CBST): Closing price $66.14
On Tuesday, Cubist announced that it has submitted a New Drug Application to the FDA for approval of its investigational antibiotic tedizolid phosphate (TR-701). The firm wants approval of tedizolid phosphate for the treatment of acute bacterial skin and skin structure infections. Tedizolid phosphate is a once daily oxazolidinone being developed for both intravenous and oral administration for the treatment of serious Gram-positive infections, including those caused by methicillin-resistant Staphylococcus aureus.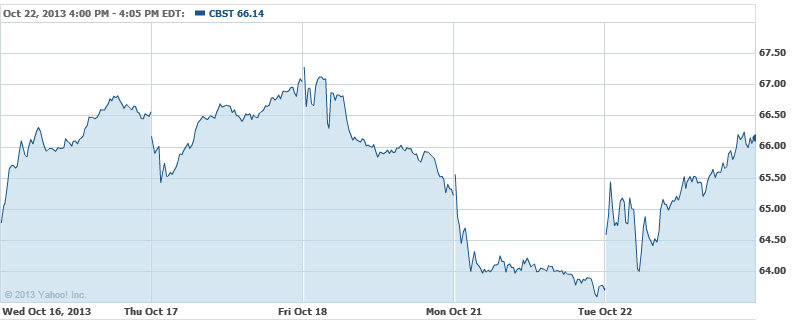 Cardiovascular Systems Inc. (NASDAQ: CSII): Closing price $26.75
Cardiovascular Systems said that it has received PMA approval from the FDA to market its Diamondback 360Coronary Orbital Atherectomy System as a treatment for severely calcified coronary arteries. Cardiovascular Systems' revolutionary, new Diamondback 360 Coronary Orbital Atherectomy System, was recently okayed by the agency to treat severely calcified lesions in coronary arteries.

Don't Miss: Insurance Executives Have Some Bad News for Obamacare.