4 Healthcare Stock Stories Ready for Midweek Investment Wellness
Eli Lilly and Co. (NYSE:LLY): Closing price $21.39
On Wednesday, Lilly announced that the FDA has assigned Priority Review to the regulatory submission for ramucirumab (IMC-1121B) as a single-agent treatment for advanced gastric cancer, following disease progression after initial chemotherapy. Priority Review status for a biologics license application means that the agency's goal is to take action within eight months of a completed filing. Lilly thus anticipates agency action on this application in the second quarter of next year.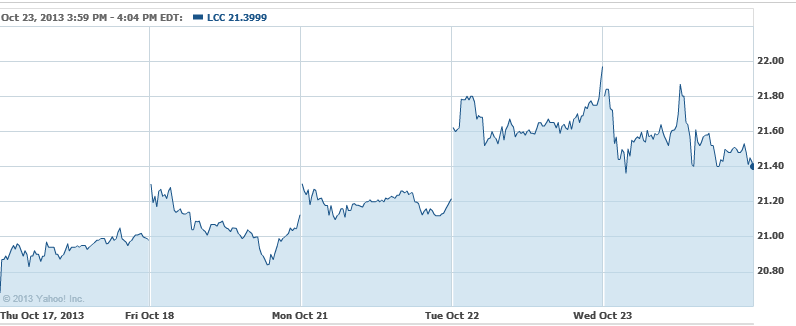 Amarin Corporation plc (NASDAQ:AMRN): Closing price $2.18
Amarin announced on Wednesday its plans to lower operating expenses by eliminating around one half of its staff positions globally, subsequent to the recent recommendation of the FDA Endocrinologic and Metabolic Drugs Advisory Committee against the potential Vascepa (icosapent ethyl) label expansion. However, the firm will continue its dialogue with FDA concerning the ANCHOR data. Because of the outcome of the advisory committee meeting, Amarin believes that this shift in staffing is the appropriate corporate action. Amarin is a biopharmaceutical firm centered on the commercialization and development of therapeutics so as to improve cardiovascular health.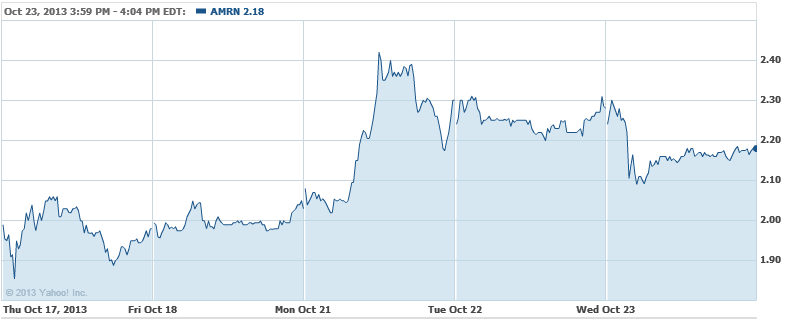 Repros Therapeutics Inc. (NASDAQ:RPRX): Closing price $17.21
Repros shares closed down 27.73 percent today, after it said that it has received guidance from the FDA regarding its clinical program for Androxal. The firm had previously submitted a list of questions with the final clinical study report for ZA-301, and it subsequently supplied an update of topline results from ZA-302 to the FDA. The primary purpose of the requested teleconference is to decide if Site 9 (men referred from a fertility clinic) should be included in the final analysis of Study ZA-301.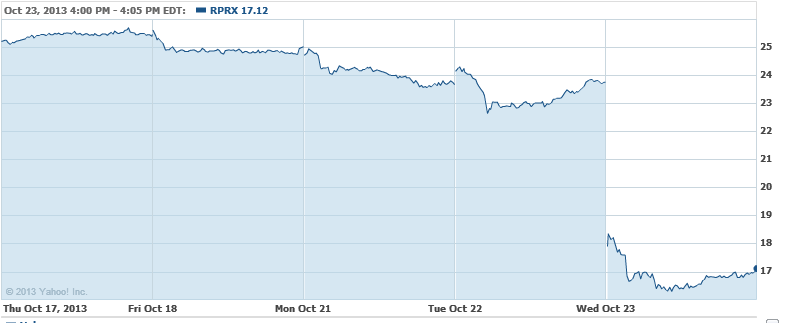 Immunomedics Inc. (NASDAQ:IMMU): Closing price $4.59
Immunomedics has reported that multiple cycles of therapy with its pancreatic cancer therapeutic, clivatuzumab tetraxetan labeled with yttrium-90, in combination with low-dose gemcitabine, attained a median overall survival of over 5 months in patients who have metastatic pancreatic cancer and had received a minimum of 2 prior treatments. Results from the Phase Ib clinical trial were updated by Senior Vice President Dr. William A. Wegener, Clinical Research, in an oral presentation at the 26th Annual Congress of the European Association of Nuclear Medicine in Lyon. Immunomedics is a biopharmaceutical firm primarily focused on the development of monoclonal antibody-based products for the targeted treatment of cancer, autoimmune and other serious diseases.

Don't Miss: Did a Time Crunch Hurt Obamacare's Exchange Rollout?