4 Hot Stocks: Netflix Gets Upgraded, News Corp. Settles Scandal Suit and France Telecom Gets the S&P Treatment
Netflix (NASDAQ:NFLX): B. Riley has upgraded the movie streaming giant, from Sell to Neutral, on the cusp of the company's quarterly results. Stock has pulled back some 17 percent over the last month, and provided the firm with reason enough for the upgrade.

News Corp. (NASDAQ:NWSA): News Corp. has reached a $139 million settlement with shareholders over the company's phone hacking scandal and resulting board of directors' actions. The company said the money would come from insurance policies held by members of the board who were the defendants in the suits, Reuters said. The agreement also says that the settlement is not an admission of wrongdoing by the company.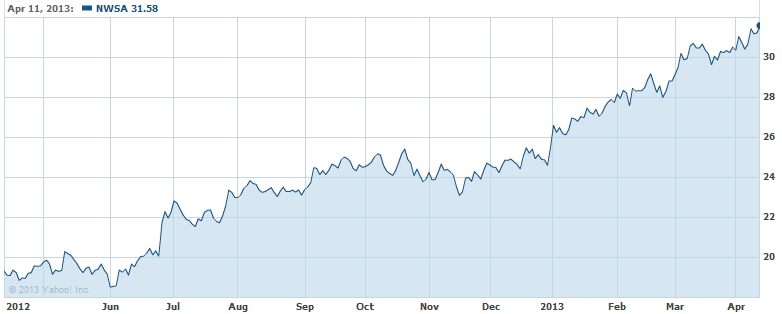 Glu Mobile (NASDAQ:GLUU): It's hiring season at Glu Mobile, and the firm has announced that Chris Akhavan, formerly the senior vice president of Global Partnerships for app monetization platform/Glu partner Tapjoy, has been made the head of its distribution/monetization efforts. The company also hired Harry Liu, formerly an executive at Kabam, as its vice president of third-party publishing, and Kal Iyer, previously Glu's senior vice president of R&D, has been promoted to be its chief technology officer.

France Telecom ADS (NYSE:FTE): S&P has cut the company's credit rating from A- to BBB+, as FT packs on debt ($50.7 billion or so at the end of 2012) to accommodate a more competitive environment and weakening demand, reflecting trends seen in other European carriers and providers.

Investing Insights: Is Netflix A Buy Now?