4 Merger and Acquisition Stock Stories for Friday Enjoyment
Alcoa (NYSE:AA): Current price $9.27
On Thursday, it was announced that Alcoa has a complicated new connection to the government of China through its joint venture with Australia's Alumina in which the Chinese government-owned enterprise, the CITIC Group, acquired a 13 percent interest for $467 million. The joint venture which was partly purchased is named Alcoa World Aluminum & Chemicals. Allumina itself owns 40 percent and that in itself is the venture's principal asset.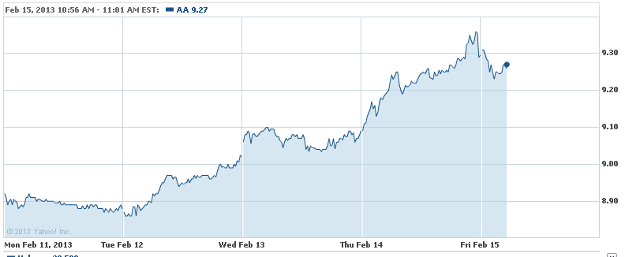 Rio Tinto (NYSE:RIO): Current price $58.00
The mining company's Chief Executive Sam Walsh said Thursday that his firm is not considering the sale of its Mozambique project at this time, but is working to improve its economics subsequent to writing off $3 billion of its value in January. Walsh commented to journalists that, "I would be hopeful that there is upside in the project. We will be working to improve the economics of the project. As such, I should just confirm that Mozambique is not part of the divestment [program]."
Are these stocks a buy or sell? Let us help you decide. Check out our Stock Picker Newsletter now.

Endeavour International Corporation (AMEX:END): Current price $3.21
The driller announced Thursday that its board has authorized its management team to examine a wide range of strategic alternatives to further improve shareholder value as the company has engaged Tudor, Pickering, Holt & Co. and Lambert Energy Advisory as its financial advisors in this process. The full range of options is said to include a possible sale or merger of the company.

T. Rowe Price Group (NASDAQ:TROW): Current price $73.37
T. Rowe Price, which holds roughly 4 percent of Dell shares, said that it would vote against the $24.4 billion-leveraged buyout offer from Michael Dell and Silver Lake Partners.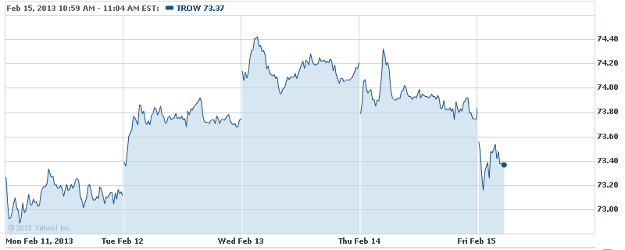 Don't Miss: Here's Why the SEC May Suspect Insider Trading in the Berkshire-Heinz Deal.