4 Merger and Acquisition Stock Stories for Investor Appraisal
Berkshire Hathaway (NYSE:BRKB): Current price $97.20
Warren Buffett's company made an offer to purchase the New York Stock Exchange operator NYSE Euronext in November, but the offer was beaten by one already in play by IntercontinentalExchange (NYSE:ICE), say two knowledgeable sources, who admit that Berkshire Hathaway was indeed the "Company A" bidder disclosed in a regulatory filing by ICE on Monday. The successful bidder purchased NYSE Euronext late in December for $8.2 billion after about two months of negotiations.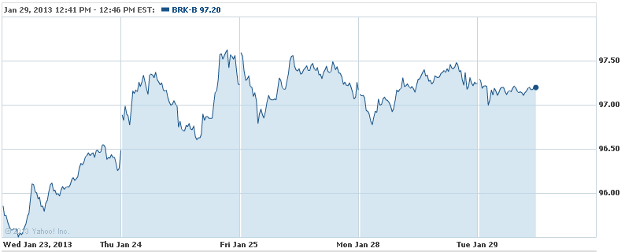 Are these stocks a buy or sell? Let us help you decide. Check out our Stock Picker Newsletter now.
Sierra Wireless (NASDAQ:SWIR) Current price $10.46
On Monday, the firm said it would divest substantially all of the assets and operations of its AirCard division to NETGEAR at a price of $138 million in cash, along with roughly $6.5 million in assumed liabilities as of December 31st. The buyer is a world networking firm that provides innovative products to consumers, businesses, and service providers. Sierra Wireless should realize net cash proceeds of around $100 million from the asset sale, after related taxes, expenses, and funds held in escrow. The transaction should close in March, subject to the usual closing conditions.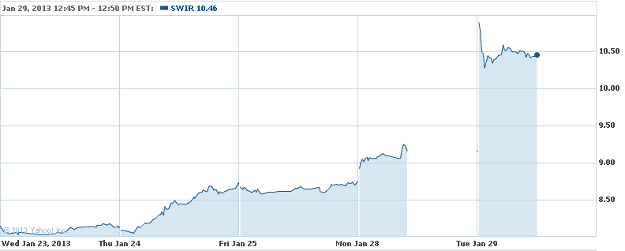 Mohawk Industries (NYSE:MHK): Current price $103.15
Mohawk will acquire the Belgian panel board maker Spano Invest in a cash transaction for $168 million. Spano's 2012 revenues are calculated at $231 million. This acquisition should close in the second half of 2013, and is expected to be slightly accretive in the first full year.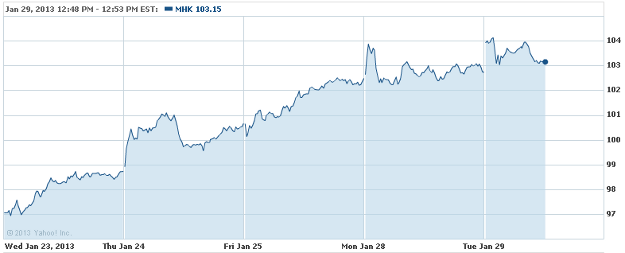 Agrium (NYSE:AGU): Current price $112.84
Last summer, Jana Partners bought a large position in the Alberta agriculture firm Agrium, but its shares had done well, implying less that big changes were needed, and then Chief executive Michael Wilson has fought back, saying that outside proposals for pushing value, including spinning off the firm's retail businesses will not work. Wilson has referred to the matter a "huge distraction" that might erode shareholder value, rather than reinforcing it.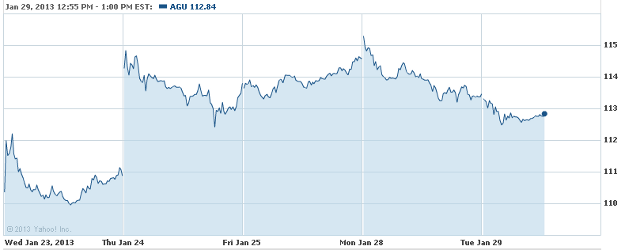 Don't Miss: Is This Report a Bad Sign For the Housing Recover?