4 Merger and Acquisition Stock Stories for Investors to Know
United Parcel Service (NYSE:UPS): Current price $79.47
Knowledgeable sources say that UPS will concentrate upon smaller European purchases and growth in its own business following its failed €5.16 billion, or $6.9 billion, acquisition of TT Express. On January 11th, UPS decided that the proposed deal would be rejected by the European Commission, which launched a weekend of planning sessions in which the Atlanta-based delivery giant decided to abandon the transaction. Searching out targets smaller than TNT could help UPS avert regulatory hurdles like those that disallowed what would have been the largest deal since its founding in 1907. UPS has operated on the Continent for 35 years and is shelling out $200 million to expand its air hub in Köln.
Are these stocks a buy or sell? Let us help you decide. Check out our Stock Picker Newsletter now.
ConocoPhillips (NYSE:COP): Current price $58.92
On Tuesday, ConocoPhillips announced that it will divest its properties in the Cedar Creek Anticline, which comprise around 86,000 net acres in southwestern North Dakota and eastern Montana, to the principal operating subsidiary of Denbury Resources for a price of $1.05 billion before customary adjustments. ConocoPhillips saw a 2012 net output from these properties averaging 13 thousand barrels of oil equivalent per day through November. The transaction should closed in the first quarter.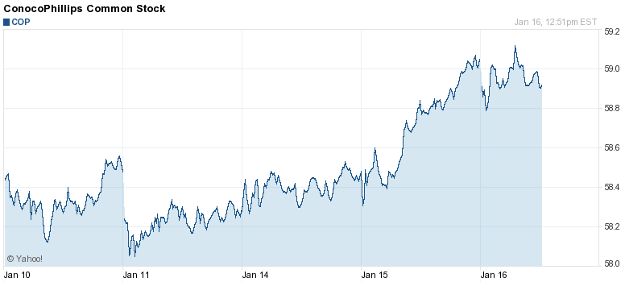 GSI Group (GSIG): Current price $9.25
GSI has purchased the San Jose-based NDS Surgical Imaging, which leads in surgical and radiology displays and related peripherals, in a cash transaction of $82.5 million. The deal closed as of January 15th. GSI is a supplier of laser-based solutions, precision motion and optical technologies to electronics, worldwide industrial, medical, and scientific markets.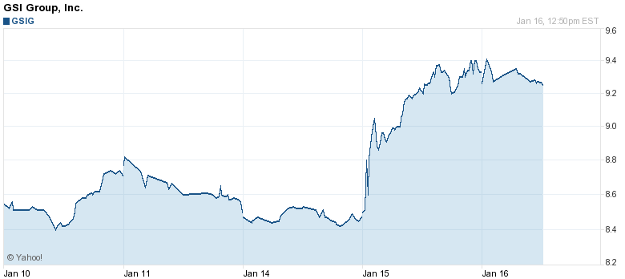 Symantec Corporation (NASDAQ:SYMC): Current price $20.74
The security software firm has put Altiris, a business it purchased for around $800 million in 2007, on the block and it is drawing interest from private-equity firms, according to inside sources. Altiris supplies information tech management software that aids companies in managing so-called "end point" connections like laptops and mobile devices, but it is expected to bring less than the amount it sold for, according to the same sources.
Don't Miss: How Would a Leveraged Buyout of Dell Work?