4 Merger and Acquisition Stock Stories FYI
Cisco Systems (NASDAQ:CSCO): Closing price $20.78
Cisco intends to purchase the privately-held Cognitive Security, headquartered in Prague. The latter is concentrated upon taking cutting edge research in the field of network security, and applying artificial intelligence techniques towards detection of advanced cyber threats. Cognitive Security's solution joins a range of sophisticated software technologies through which to identify and analyze key information tech security threats via advanced behavioral analysis of real-time data. No financial terms were reported in the press release.
Markets are at 5-year highs! Discover the best stocks to own. Click here for our fresh Feature Stock Pick now!
OpenTable (NASDAQ:OPEN): Closing price $54.87
The online restaurant reservations provider OpenTable announced Tuesday that it will acquire Foodspotting, which is an application for finding and sharing great dishes at restaurants, at a purchase price of  roughly $10 million in cash, pursuant to a stock purchase agreement. The completion of the transaction is subject to the usual closing conditions.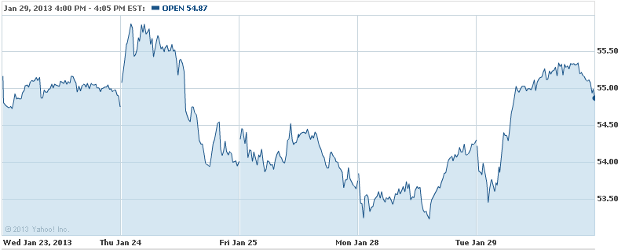 E.I. duPont de Nemours and Company (NYSE:DD): closing price $47.98
DuPont is looking into divesting its cyanide unit and has retained the investment bank Morgan Stanley to conduct the sale process, according to three knowledgeable sources, who said that the business, which produces poisonous chemical for use in gold mining, might be worth in excess of $700 million; it is estimates to have earnings before interest, taxes, depreciation and amortization at about $100 million.
Apollo Global Management (NASDAQ:APO): Closing price $21.20
Coming as no surprise, Hostess Brands has picked the team of Apollo Global Management and C. Dean Metropoulos & Co. as the lead bidder for its cake brands, according to inside sources, who also said that the assets include some facilities. The team's bid becomes the stalking horse for an auction of the cakes business, meaning that its figure sets the standard that other suitors must better.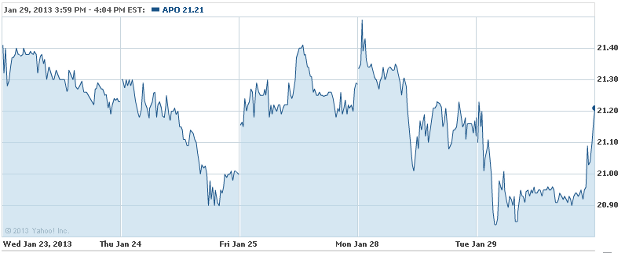 Don't Miss: Mr. Market Versus Mr. Buffett: Who Wins?