4 Merger and Acquisition Stock Stories to Brighten Up Monday
Flowers Foods (NYSE:FLO) Current Price $26.71
Late Friday, Flowers signed two asset purchase agreements with Hostess Brands as the "stalking horse bidder" for certain Hostess assets. One accord sets up the acquisition by Flowers of the Merita, Wonder, Nature's Pride, Home Pride and Butternut bread brands, 20 bakeries, and about 38 depots for the price of $360 million. The other agreement allows the purchase of the Beefsteak brand for $30 million.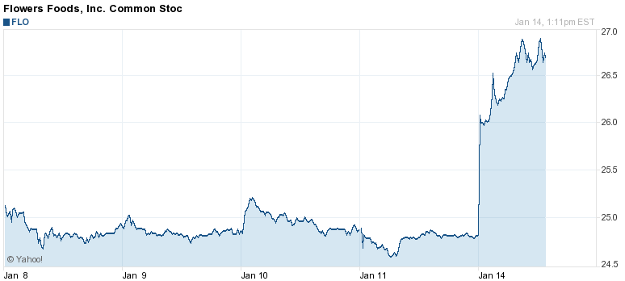 Are these stocks a buy or sell? Let us help you decide. Check out our Stock Picker Newsletter now.
ConAgra Foods (NYSE:CAG) Current price $30.94
ConAgra and Ralcorp Holdings (NYSE:RAH) have reported that the waiting period under the Hart-Scott-Rodino Antitrust Improvements Act of 1976, as amended, in connection with the purchase of Ralcorp by ConAgra Foods, expired on January 10th. The expiry satisfies one of the conditions to the finalization of the transaction which remains subject to certain other closing conditions, including an approval by Ralcorp shareholders.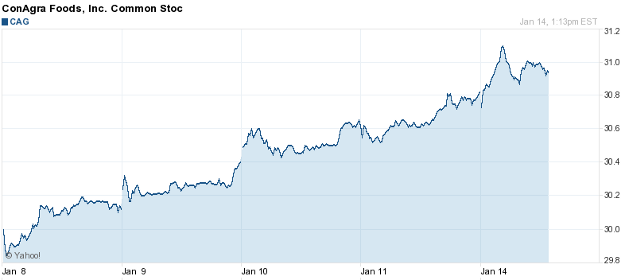 Groupon (NASDAQ:GRPN): Current price $5.29
Groupon purchases the Y Combinator company Glassmap, according to TechCrunch. A representative from Groupon says that it is "excited to bring the team aboard." Some observers think that the move is right for Groupon, as it needs information as to locations and other details about its potential and current customers, which is also an idea that Google is developing.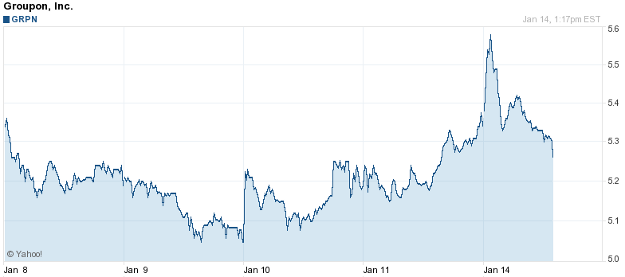 Sun Life Financial (NYSE:SLF) Current price $27.95
A consortium which includes Sun Life Financial and the Malaysian government investor Khazanah Nasional will acquire the United Kingdom insurer Aviva's Malaysian insurance joint venture with CIMB Group at a price of  roughly $563 million, according to sources on Sunday. The move is expected to aid the Canadian company to in growing its Asian foot print. Aviva, the UK's number two insurer, is getting out of marginal markets worldwide and its divestiture of the Malaysian division forms part of that remake. In December, Aviva sold its United States unit for $1.8 billion.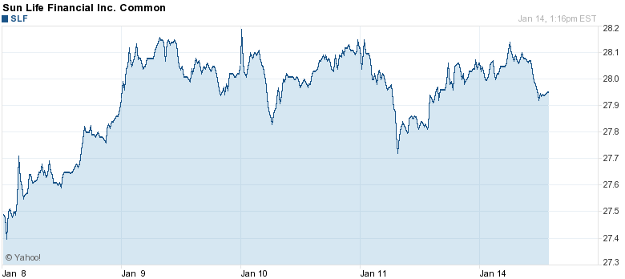 Don't Miss: Will MetLife and GE Benefit From This Purchase?