4 Merger and Acquisitions Stock Stories for Investor Interest
United Bankshares (NASDAQ:UBSI): Current price $25.48
The firm will merge with Virginia Commerce Bancorp (NASDAQ:VCBI), according to United's Chairman and Chief Executive Richard M. Adams, who announced the agreement on Wednesday. The purchase of Virginia Commerce will allow United the opportunity to significantly boost its existing footprint in the Washington Metropolitan Statistical Area. VCBI is headquartered in Arlington, Virginia, and holds $2.8 billion in assets and 28 banking offices, along with one residential mortgage origination office and one wealth management office.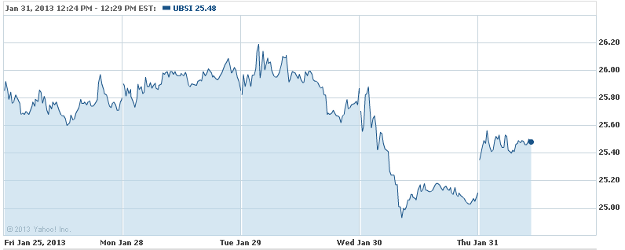 Are these stocks a buy or sell? Let us help you decide. Check out our Stock Picker Newsletter now.
BioClinica (NASDAQ:BIOC): Current price $7.22
BioClinica will be acquired by a holding company that is controlled by the private-equity firm JLL Partners, which will initiate a cash tender offer to buy all of BioClinica's common stock at an offer price of $7.25 per share, culminating in an equity value of roughly $123 million. The purchase price represents a bonus of 23.2 percent over its average closing price for the 90 days ended January 29th. Following the close, BioClinica will become a privately held firm and its stock will no longer trade on the NASDAQ stock exchange.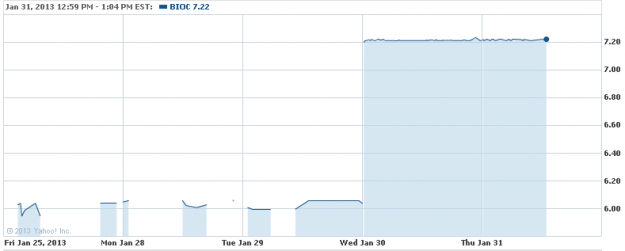 Polycom (NASDAQ:PLCM) Current price $10.90
Polycom will purchase Sentri, which provides expert advanced services in Microsoft tech such as video collaboration, Microsoft Lync, SharePoint and Office 365, UC&C, cloud services and networking. These factors are a key element of the acquisition as Polycom holds a portfolio in excess of 40 video and voice products that interoperate with Lync and the majority of customers choose Polycom and Microsoft over other vendors for a complete UC&C solution. This transaction is valued below $10 million and should close in the first quarter.

Phillips 66 (NYSE:PSX): Current price $60.38
On the company's fourth quarter conference call, Chief Executive Greg Garland said that, "We're studying any and all options for California in terms of where do we go long-term in the business. We are doing everything we can to improve it. I don't feel it's a distressed asset. We want to take our time and be thoughtful." Garland was referring to his firm's California refineries, given the challenges with state regulatory requirements and high costs. Analysts have repeatedly asked if the second-biggest independent domestic refiner would try to divest assets and leave the state because of higher operating costs.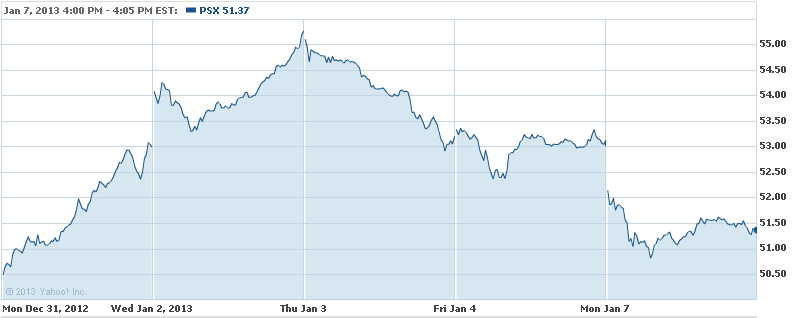 Don't Miss: Will This New Apple Patent Fend Off Copycats?