4 Merger and Acquisitions Stock Stories For Investor Perusal
Anheuser-Busch InBev (NYSE:BUD): Closing price $86.29
The brewing giant's $20.1 billion bid to acquire Grupo Modelo could be impacted by a rather odd hurdle, unexpected by the parties when the Justice Department sued to disallow the deal. The case was randomly delivered to United States District Judge Richard Rogers who is said to be the slowest judge in Washington. In 2012, Roberts had 73 motions pending for more than six months, nearly three times more than the next slowest judge, and in excess of 50 cases pending more than three years. He has been known to have taken more than eight years to decide on a motion to dismiss. An antitrust law professor at Rutgers, Michael Carrier, commented that, "It helps the Justice Department if they have a judge that is this slow — and obviously, this is something they could not have prepared for — there's no doubting this will help the government."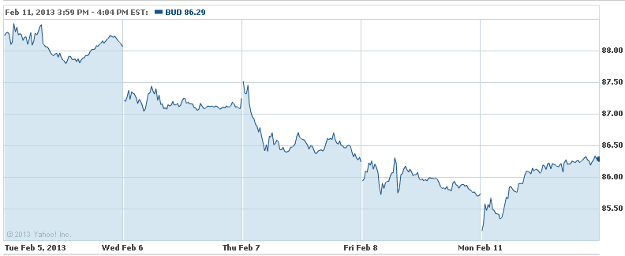 The Nasdaq OMX Group (NASDAQ:NDAQ): Closing price $30.38
According to a knowledgeable source, the Group conducted preliminary discussions with The Carlyle Group (NYSE:CG) in regards to going private before the talks broke down on price. Carlyle Chief Financial Officer Adena Friedman, who left Nasdaq in 2011 as CFO and head of corporate strategy, is said to have begun the discussions. RonMadden, a spokesman for Nasdaq OMX, and Carlyle's Randy Whitestone refused to comment.
Are these stocks a buy or sell? Let us help you decide. Check out our Stock Picker Newsletter now.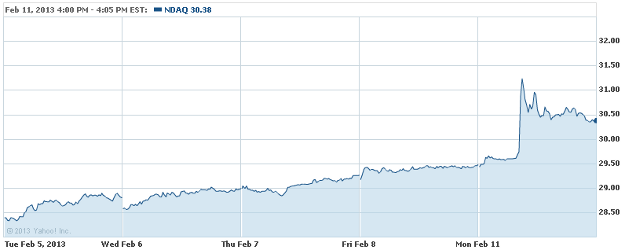 Genworth Financial (NYSE:GNW): Closing price $9.03
The private equity firms Genstar Capital and Aquiline Private Equity are partnering and are in exclusive negotiations to acquire Genworth Financial's wealth management division and its alternative investment business in San Francisco, said two inside sources, who also reported that Genworth is working with Goldman Sachs Group. The prospective buyers are working with Deutsche Bank AG, who estimated that the transaction value for both businesses could be between $400 million to $450 million.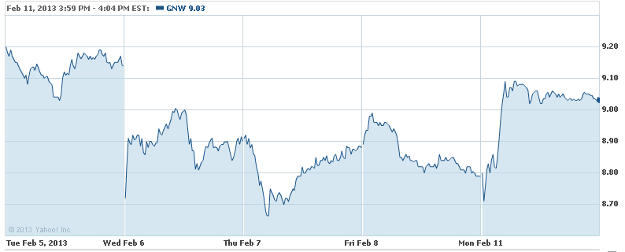 SeaDrill Limited
(
NYSE:SDRL
): Closing price $38.31
SeaDrill is poised to
secure a proposed
$2.9 billion arrangement to divest its tender rig business to its Malaysian joint-venture partner, SapuraKencana Petroleum, in the second quarter, hinging upon completion of the details of the cash-and-shares transaction. In January, the rig major, led by dominant owner and Chairman John Fredriksen, extended the due dilligence period on an earlier non-binding agreement that would cover the merger of the two firm's ongoing tender rig business with a total of 16 operating divisions and another five under construction.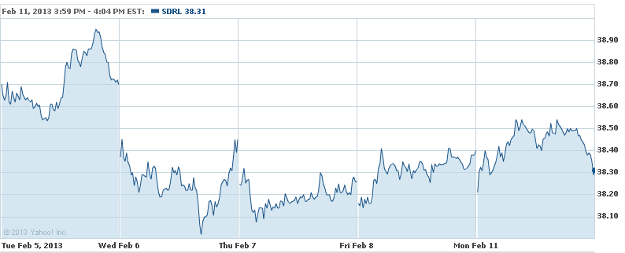 Don't Miss: Will Politicians Destroy the Recovery with This Policy?