4 Merger and Acquisitions Stock Stories for Investor Perusal
Google (NASDAQ:GOOG): Current price $767.20
ICG Group (NASDAQ:ICGE) reports that one of its consolidated subsidiaries, Channel Intelligence, has been acquired by Google in a cash transaction of $125 million. The purchase should completed in the first quarter. For its part, ICG anticipates collecting  about $60.5 million from the transaction, with a portion of its proceeds to be held in escrow and subject to potential identification claims.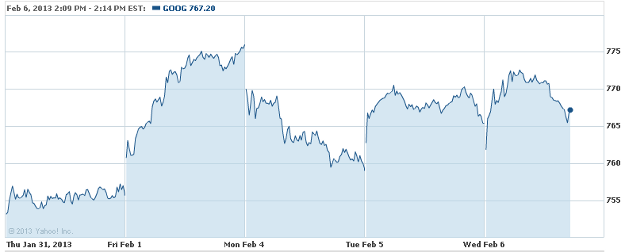 Salesforce.com (NYSE:CRM): Current price $170.94
Salesforce.com has purchased the French startup EntropySoft which produces content integration solutions. A spokesperson affirmed that the acquisition recently closed, but the firm will not be making an official announcement. EntropySoft has brought $3.5 million in funding from the French venture firm, Alven Capital, and has teams in France and also in the United States.
Are these stocks a buy or sell? Let us help you decide. Check out our Stock Picker Newsletter now.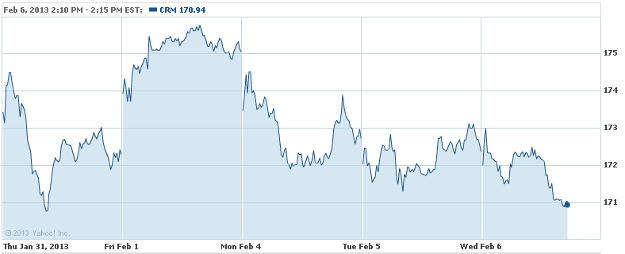 Biogen IDEC (NASDAQ:BIIB): Current price $161.61
Biogen will acquire its partner Elan Corp.'s interest in the Tysabri multiple sclerosis medicine at a price of $3.25 billion in cash plus future royalties. The accord gives Biogen all rights to the product and leaves Elan to hunt for possible buyouts with the proceeds. The firms had been splitting profit equally on Tysabri, which brought $1.6 billion in sales last year and is Biogen's second-best selling drug. On news of the deal, Biogen shares touched $167.35, marking its highest intraday price since it began trading in 1991.
PDC Energy (PDCE): Current price $42.40
PDC is selling its Piceance, NECO, and other non-core Colorado holdings to Caerus Oil and Gas at roughly $200 million in cash. The divestiture includes the buyer's assumption of all PDC's transport obligations connected to the sale assets along with certain natural gas hedging positions for the years 2013 through 2015. The effective date of the transaction is January 1st and it is expected close in the second quarter. The assets to be sold are around 99 percent natural gas.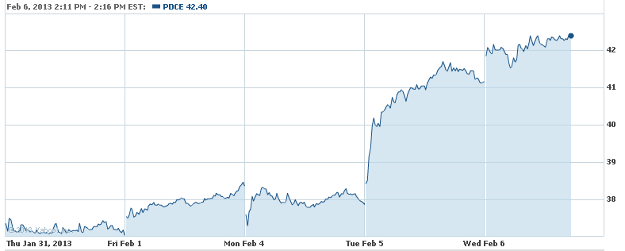 Don't Miss: Should Amazon Be Worried By This Google Acquisition?