4 Merger and Acquisitions Stock Stories for Investor Pleasure
United Technologies Corporation (NYSE: UTX) Closing price $87.47
The company will divest the former Goodrich Corporation pump and engine control systems business to Triumph Group, as required by regulators as a condition of UTC's purchase of Goodrich Corporation. The transaction should close in the first quarter and is subject to regulatory approvals and the usual closing conditions.
YM BioSciences (AMEX:YMI) Closing price $2.92
On Friday, YM said that its leading proxy advisory firms Institutional Investor Services  and Glass, Lewis & Co. have recommended that shareholders of YM BioSciences okay the previously announced plan under which a wholly owned subsidiary of Gilead Sciences (NASDAQ:GILD) will acquire YM in a cash transaction for $2.95 per share. The initial waiting period under the United States Hart-Scott-Rodino Antitrust Improvements Act of 1976 has expired without any action by the Federal Trade Commission or the Antitrust Division of theUnited States Department of Justice.

Are these stocks a buy or sell? Let us help you decide. Check out our Wall St. Cheat Sheet Stock Picker Newsletter now >>
Clearwire Corporation (NASDAQ:CLWR): Closing price $3.20
Sprint Nextel's proposed offer for  the wireless service provider Clearwire is getting more and more flack from shareholders of the latter. Investors who control a total of 29 percent of the outstanding minority shares are not at all happy with Sprint's $2.2 billion bid ($2.97 per share) and are pushing for a higher offer. Already, the would-be buyer holds more that 50 percent of Clearwire, but an actual buyout requires approval from holders of just over 50 percent of the firm's minority shares.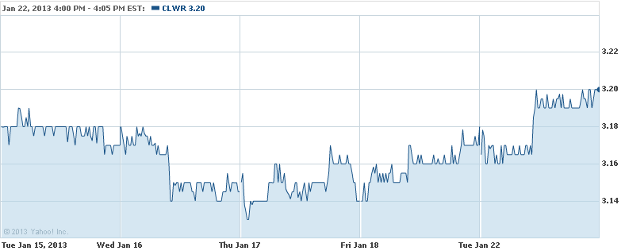 Banco Santander (NYSE:SAN): Closing price $8.60
Santander is thinking about making a $3.2 billion offer for the United Kingdom division of National Australia Bank, so as  to step up its British expansion, said sources to The Sunday Times, which also reported that executives in London and Madrid have been examining such a deal subsequent to the collapse of talks to acquire a network of 316 branches from Royal Bank of Scotland Group last October.

Don't Miss: Just How Important Are Apple's Earnings?