4 Merger and Acquisitions Stock Stories for Investors to Appraise
US Airways Group (NYSE:LCC): Current price $15.10
US Airways and the parent company of American Airlines AMR Corp are (finally) said to be in the final stages of negotiating a linkup, with the final price and management structure yet to be hammered out, say four knowledgeable source. In the last few weeks, the two principals, as well as AMR's creditors and its bondholders, have sharpened their efforts on reaching a merger agreement and a deal could come in the next two weeks, according to the sources, who added that AMR's board plans to meet on January 28th and 29th to discuss the latest developments in the negotiations.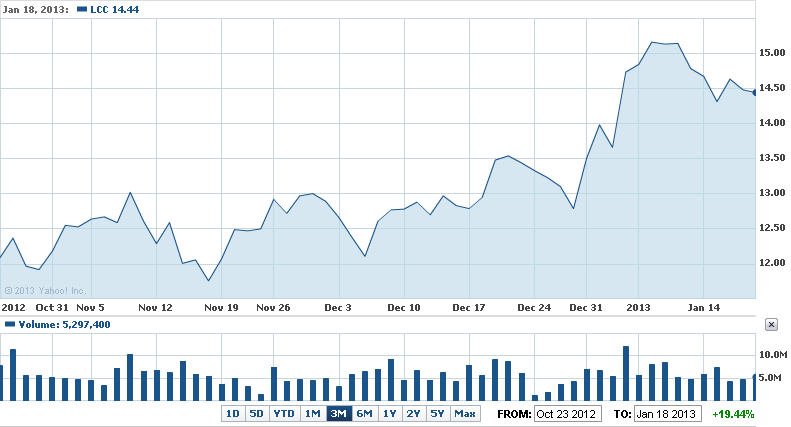 Are these stocks a buy or sell? Let us help you decide. Check out our Stock Picker Newsletter now.

Sunstone Hotel Investment (NYSE:SHO): Current price $11.87
Sunstone Hotel will divest a four-hotel, 1,222-room portfolio and commercial laundry facility in Rochester, Minnesota at an aggregate price of $230 million. At the same time with the Rochester Portfolio sale, the firm will defease the outstanding $26.7 million mortgage secured by the 660-room Kahler Grand hotel at a total cost of around $30 million and has prepaid the $400,000 loan secured by the laundry facility.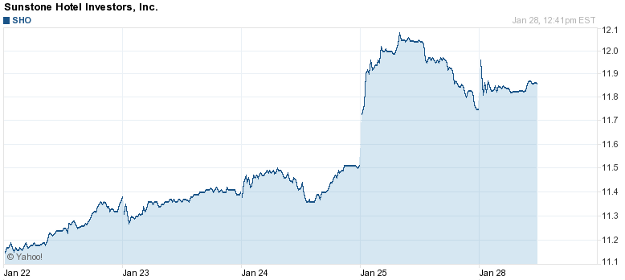 PPG Industries (NYSE:PPG): Current price $139.89
On Monday, PPG Industries reported the preliminary results of its exchange offer for PPG common stock, in connection with the separation of its commodity chemicals division and the merger of Eagle Spinco, the firm's subsidiary holding its commodity chemicals business, with a subsidiary of Georgia Gulf Corporation (NYSE: GGC). PPG will accept shares tendered in the exchange offer, subject to proration, and anticipates the closing of the merger immediately thereafter later Monday, following the satisfaction of all closing conditions. Upon completion, the combined company formed by uniting Georgia Gulf with PPG's commodity chemicals unit will be named Axiall Corporation and will be traded on the New York Stock Exchange under the ticker symbol AXLL.
Nexen (NYSE:NXY): Current price $26.85
Nexen said Monday that it and CNOOC Limited have mutually agreed to extend the "Outside Date" of the Arrangement Agreement by 30 days to from January 31st to March 2nd. In connection with this extension, Nexen also reported that it will delay the release of its 2012 fourth quarter and annual operating and financial results. The big hurdle left for the proposed merger remains the approval by United States regulators.
Don't Miss: Did This Caterpillar Acquisition Hurt Earnings?