4 Merger and Acquisitions Stock Stories for Investors to Savor
Cisco Systems (NASDAQ:CSCO): Closing price $21.02
Cisco sells its Home Networking Business Unit, along with its proven products, tech, Linksys brand, and talented team, to the private-equity firm Belkin, based in Playa Vista, California, with operations and sales in more than 100 countries. The firm has worldwide operations, and its headquarters are located in Irvine, California. Terms of the transaction were not divulged, but it should close in March.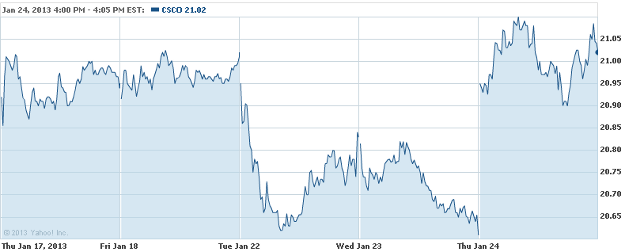 Markets are at 5-year highs! Discover the best stocks to own. Click here for our fresh Feature Stock Pick now!
Research In Motion Limited (NASDAQ:RIMM): Current price $17.74
Chief Financial Officer Wong Wai Ming of Lenovo says that his company is searching out potential buyout targets and alliances, among which include a possible arrangement with Research In Motion, according to Bloomberg, from an interview with Ming at the World Economic Forum meeting in Davos.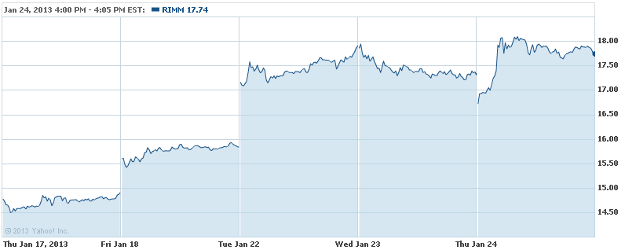 Rio Tinto (NYSE:RIO): Closing price $56.68
Chief Executive Tom Albanese at the mining major Rio resigned last week while his company said it would write off approximately $14 billion in the value of various assets. During the past 12 months, a minimum of 20 mining chief executive officers have stepped down, most because of pressure exerted by boards and investors. Patrick Loftus-Hills, chief of global metals and mining at Moelis & Co. said that "There is a frequently expressed view that the demise of a number of CEOs is partly related to failed or unsuccessful acquisitions. That puts a lot of pressure on the replacement CEO if they are wanting to make a big, bold move."

Freeport-McMoRan Copper & Gold (NYSE:FCX): Closing price $34.64
The miner's $9 billion acquisition of  McMoRan Exploration Co. and Plains Exploration & Production Co. has placed the buyer  and its directors in the interesting situation of being sued by its own shareholders for overpaying, which has only happened in a very few deals. A slew of lawsuits in Delaware accuses Freeport and its directors of paying too little for, as well as paying too much for the companies.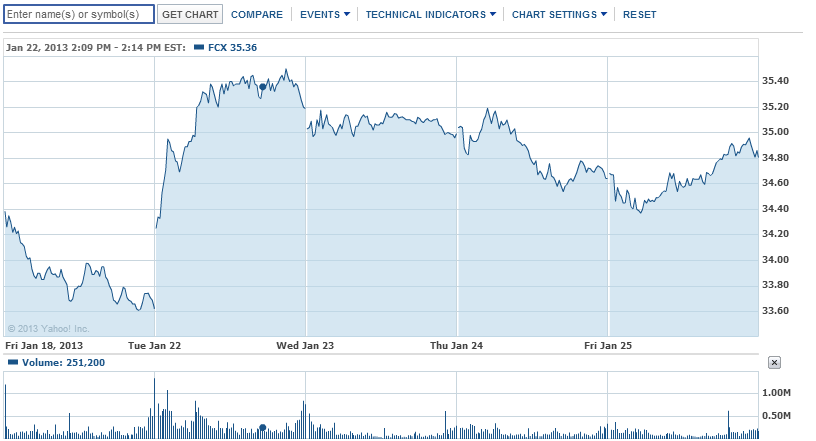 Don't Miss: Will Verizon's Free iPhones Help Apple Win New Loyalists?