4 Merger and Acquisitions Stock Stories for Investors to Savor
Transocean (NYSE:RIG): Closing price $53.93
The activist investor Carl Icahn returns: Transocean, the world's biggest offshore rig contractor, reported that the billionaire investor and his affiliates have purchased a 1.56 percent interest in the firm and intend to expand that to more than 3 percent. Icahn notified Transocean that he is requesting regulatory approval to potentially buy shares worth more than $682.1 million. The move was 10 days after the company agreed to pay $1.4 billion in penalties for its role in a 2010 spill in the Gulf of Mexico.
Molycorp (NYSE:MCP): Closing price $8.78
Chatter has it that the firm's recent drop below its net asset value is making the company into a prime takeover target. Recently, Molycorp, which boasts the biggest rare earth element deposit in the Western Hemiphere, grew its proven and probable reserves of rare earth minerals at its Mountain Pass, California site by 36 percent, with an updated estimate broadening the company's reserves to 18.4 million short tons of rare earth ore.
Are these stocks a buy or sell? Let us help you decide. Check out our Stock Picker Newsletter now.
MetLife (NYSE:MET): Closing price $36.30
On Monday, MetLife completed the divestiture of MetLife Bank's deposit business to GE Capital Retail Bank, which is a subsidiary of GE Capital, resulting in around $6.4 billion in bank deposits being transferred to the Bank. Chairman, President and Chief executive Steven A. Kandarian said that the finalization of the transaction with GE Capital helps MetLife exit retail banking, and allows it to maintain its strategic concentration as a world insurance and employee benefits leader.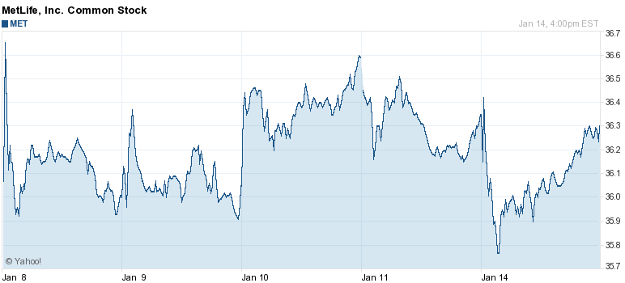 Centene Corporation (NYSE:CNC): Closing price $41.07
Centene reported Monday that it will purchase Specialty Therapeutic Care Holdings, from Enhanced Equity Funds and its affiliates for a price of $152 million. The transaction consideration should be financed through a combination of Centene common stock, cash on hand and existing credit facilities, and the deal is expected to close in the first quarter. The firm considers the purchase to be neutral to earnings per share in the first 12 months, excluding one-time transaction costs.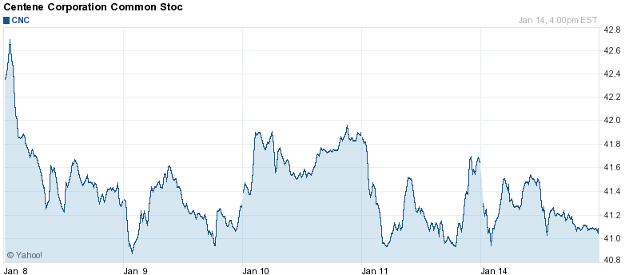 Don't Miss: Will MetLife and GE Benefit From This Purchase?