4 Merger and Acquisitions Stock Stories for Midweek Due Diligence
Verizon Communications (NYSE:VZ): Current price $50.05
The Verizon spokesman Bob Varettoni said Wednesday in an email that his firm has expressed interest in purchasing the wireless carrier Wind Mobile: "We constantly evaluate a wide variety of business opportunities," he said. Varettoni's remarks came after a comment at a Wall Street Journal conference by Chief Financial Officer Fran Shammo, who remarked that, "This is just us dipping our toe in the water." Knowledgeable sources say that Wind Mobile has also been approached by suitors from Canada and elsewhere, and that UBS is advising the firm.
Are these stocks a buy or sell? Let us help you decide. Check out our Stock Picker Newsletter now.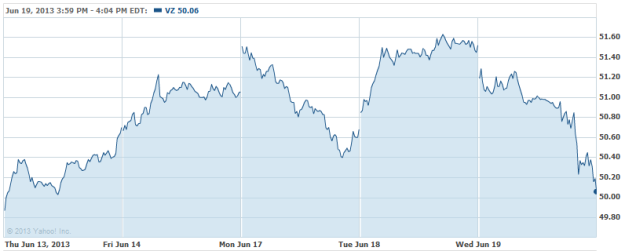 TripAdvisor (NASDAQ:TRIP): Current price $63.82
On Wednesday, TripAdvisor announced it has purchased GateGuru, which is a mobile resource for flight and airport information worldwide. Built on a combo of user-generated content and information from the airports, flyers can examine detailed maps and insights on restaurants, stores, amenities, and gate locations. As it combines with weather forecasts, estimated security waiting times and real-time flight status information, the award-winning application intends to remove the stress from flying.
Are these stocks a buy or sell? Let us help you decide.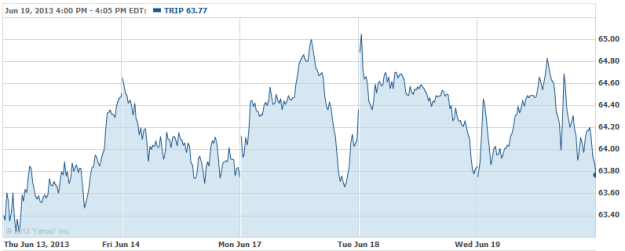 Kohlberg Kravis Roberts and Company (NYSE:KKR): Current price $19.45
Four banking and industry sources said on Wednesday that the private equity company KKR is among the bidders for a majority interest in the Saudi fast food chain Kudu. Saudi Arabia comprises the biggest Gulf Arab economy, and there exists growing interest among global investors in the kingdom's booming consumer sector. Kudu operates in excess of 200 restaurants in the country, and is owned by four individual shareholders, including Chairman and Chief Executive Abdulmohsen Bin Abdulaziz Al Yahya, according to data from Zawya, a Thomson Reuters division. The company was founded in 1988,and  has grown quickly in recent years, and it is expected that it will record a net income of almost $26.7 million in 2013, according to one of the sources.
Are these stocks a buy or sell? Let us help you decide.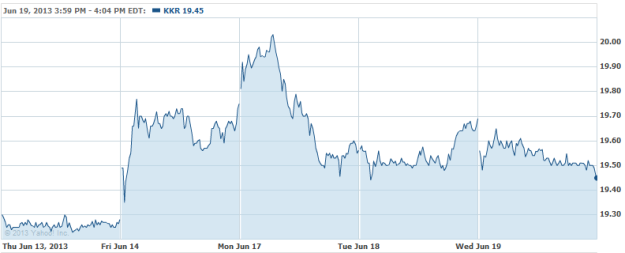 Consolidated Graphics (NYSE:CGX): Current price $47.18
The firm said Wednesday that it will purchase Universal Printing Company, located in St. Louis. Founded in 1939, the Company is one of the country's top web and sheetfed commercial printing firms, serving customers across the United States from a state of the art facility. Universal's 150 employees provide first-class service to its blue chip customer base. Financials of the transaction were not divulged.
Are these stocks a buy or sell? Let us help you decide.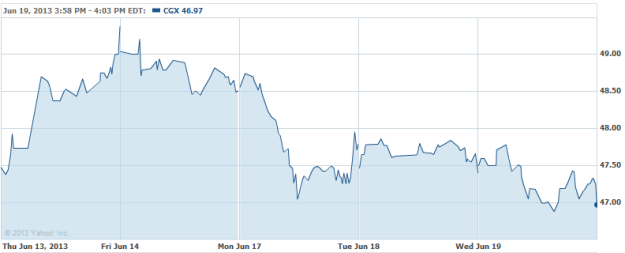 Don't Miss: The FOMC: We Can't Taper QE Yet, Economy Slower Than Expected in 2013.