4 Merger and Acquisitions Stock Stories for Thursday Perusal
France Telecom (NYSE:FTE): Current price $10.03
The telecom has recruited Morgan Stanley and Bank of America Merrill Lynch to advise it on a potential initial public offering of EE, which is the United Kingdom's biggest mobile operator, according to an inside source. At the same time, Deutsche Telekom is expected to hire JP Morgan for the sale, said multiple source, since the bank advised it in 2009 when the 50-50 joint venture with France Telecom was created. Both telecom groups refused comment on the future of EE on Thursday. In 2012 they announced that they were conducting a "strategic review on the asset to consider different options, with an IPO as the preferred option."
Are these stocks a buy or sell? Let us help you decide. Check out our Stock Picker Newsletter now.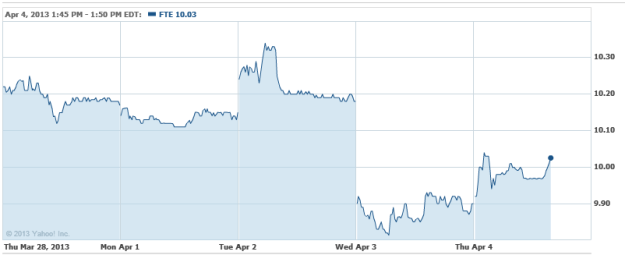 Midstates Petroleum Company (NYSE: MPO): Current price $6.83
The firm announced Thursday that it will purchase producing properties along with developed and undeveloped acreage in the Anadarko Basin in Texas and Oklahoma for $620 million in cash, from Panther Energy and its partners Red Willow Mid-Continent and LINN Energy Holdings. Both Panther and Red Willow are subsidiaries of the Southern Ute Indian Tribe Growth Fund. The main horizontal drilling targets include the Cleveland, Marmaton, Cottage Grove, and Tonkawa formations. The transaction was effective April 1 and closing should be on or about May 31, subject to customary closing conditions.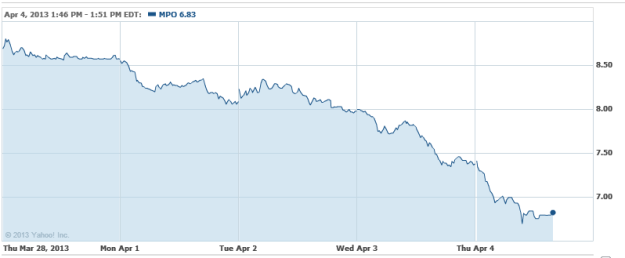 Clearwire Corporation (NASDAQ:CLWR): Current price $3.29
On Thursday, Clearwire's biggest minority shareholder Crest Financial Limited, proposed to provide the former $240 million in financing via a convertible debt facility. The arrangement is described in a letter to Clearwire's board, and is superior to the financing provided by Sprint Nextel Corporation and created to free up Clearwire to search out alternatives to Sprint's inadequate merger offer, according to Crest. The Crest proposal is similarly structured to the Sprint financing with Clearwire but is more favorable to Clearwire and its minority shareholders.
Are these stocks a buy or sell? Let us help you decide. Check out our Stock Picker Newsletter now.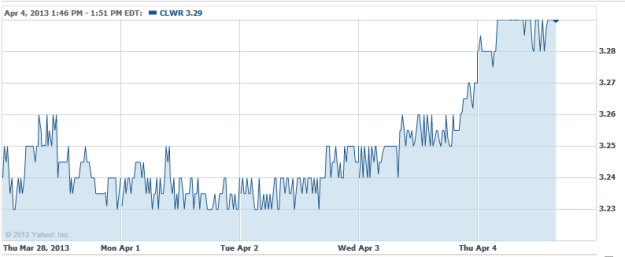 Mohawk Industries (NYSE: MHK): Current price $108.43
Mohawk has completed its purchase of the Marazzi Group for around $1.5 billion with a combination of cash and equity, putting the company in the leading position in worldwide ceramic tile. The Marazzi Group is a worldwide major in ceramic tile with global brand recognition and 2012 revenues of about $858 million.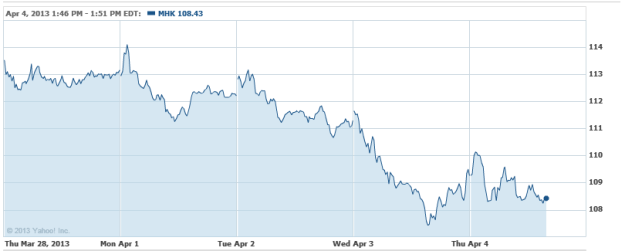 Don't Miss: Does Google Show Any Signs of Slowing?