4 Merger and Acquisitions Stock Stories Getting Noticed Today
Accenture Plc. (NYSE:ACN): Current price $73.01
On Friday, Accenture announced its plans to acquire the international consulting and systems integration group PCO Innovation, which specializes in product lifecycle management software technologies. The transaction will reinforce Accenture's ability to assist clients in organizing, developing, and managing new products and services throughout their lifecycle, and bring them to market faster and more efficiently. The purchase complements Accenture's deep industry capabilities and the full array of services it provides clients in the design, building, and management of systems and processes crucial to driving their large-scale PLM transformation programs.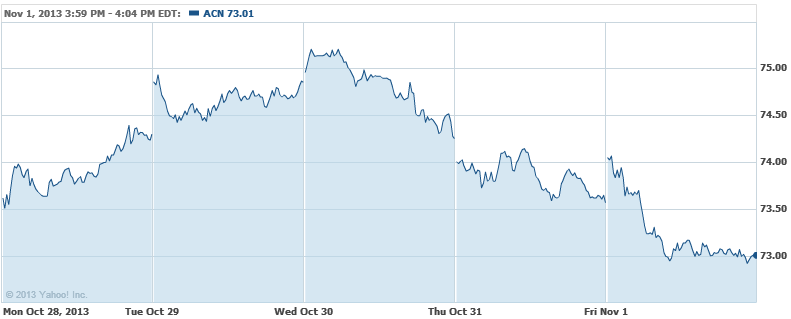 ATMI Inc. (NASDAQ:ATMI): Current price $28.93
The worldwide tech firm confirmed Friday in reaction to media reports that it is examining strategic alternatives and has retained Barclays Capital as its financial advisor. However, there can be no certainty that this procedure will result in the consummation of any transaction. ATMI does not intend to comment further in connection with this matter.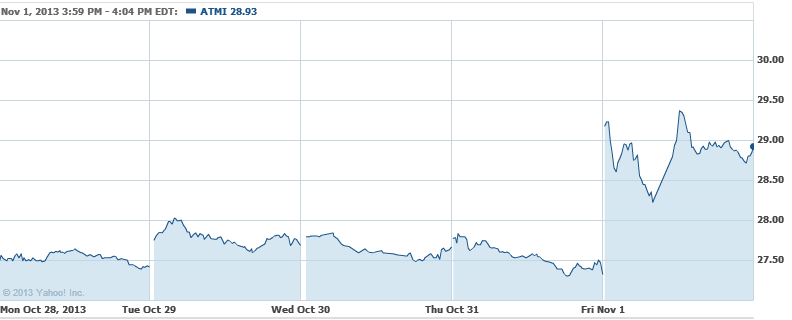 Thor Industries Inc. (NYSE:THO): Current price $56.53
Thor said Friday that, via a wholly-owned subsidiary, it has purchased the net assets of the specialty trailer manufacturer Bison Coach from an operating division of Navistar Inc. (NYSE:NAV). The purchase price, which will be paid in cash, is roughly $16.7 million, subject to post-closing adjustments. It is anticipated that Bison Coach will generate sales of around $30 million for its fiscal year ending October 31, and also that Thor expects the acquisition to be accretive to earnings.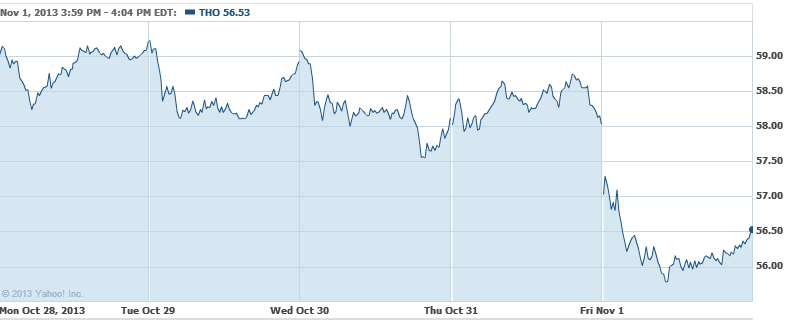 The Royal Bank of Scotland Group Plc. (NYSE:RBS): Current price $10.85
On Friday, RBS reported that it will step up the divestiture of its American division as part of a group of measures targeted at assuaging the government of the United Kingdom, which has become more and more exasperated at the time needed to privatize the state-owned lender. The Exchequer spent four months talking about whether it was worth breaking up the 81 percent government-owned RBS so as to increase lending to the economy and accelerate the bank's return to private hands. RBS will earmark $60.9 billion of assets to be disposed in an internal "bad bank," with a goal to remove between 55 and 70 percent of these assets during the next two years.

Don't Miss: How Much Is the U.S. Using Tech Company Servers to Spy?